Had enough of your WeTransfer subscription? We're sad to see you go, but of course, all good things must come to an end, and we're not in the business of holding your subscription hostage.
Don't worry, it's an easy process. All you need to do is go to your Payment settings and there you can simply hit 'Cancel subscription'.
Here's a screenshot of what it looks like, for good measure: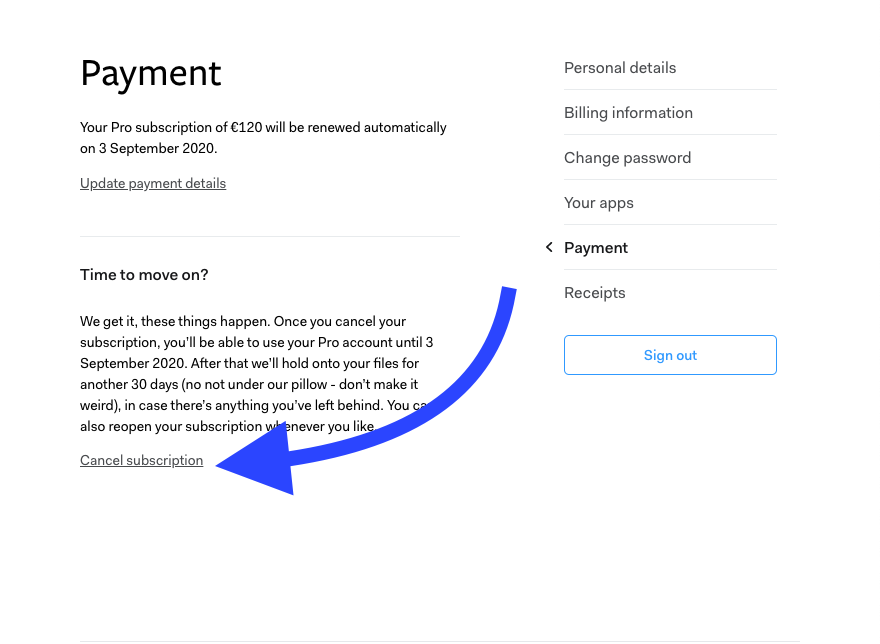 Please note that when your WeTransfer subscription expires, your files will be saved for 28 days to give you time to renew your subscription if you haven't done so in time. After that month, the files are permanently deleted. Keep in mind that when your transfers are deleted, we can't recover them.
If you would like to keep your account and files active, make sure you renew your subscription in time.
If you feel up for a chat, and would like to help us improve - please do feel free to elaborate on your reasons for canceling in a ticket to our Support team.
---