Claiming your WeTransfer URL
If you've signed up to WeTransfer to allow your friends, colleagues, and clients to send you transfers larger than 2 GB via your very own WeTransfer page, the first thing you're going to want to do is set up your own WeTransfer URL.
When you sign up for a WeTransfer subscription, you can claim your very own subdomain (which is your very own WeTransfer URL). This URL for your WeTransfer page will be the key to allowing others to send you larger than 2 GB transfers.
If you're signing up for the first time, you'll be asked to set your own WeTransfer URL.
If you missed the chance to set your own WeTransfer URL when you first signed up, you can head over to your account settings and select 'Branded page and claim one there.
Changing your WeTransfer URL
You can simply change your WeTransfer custom URL directly in your account! So if you've made a mistake (and people do make mistakes, after all) or you need to adjust your branding, now it's easier than ever!
Once you're logged in to your account, go into your account settings and choose 'Branding page', where you can edit your page. You can change your name and URL as many times as you need. Once you've chosen a new URL, your page will be updated right away. The URL you choose must not already be in use by another account.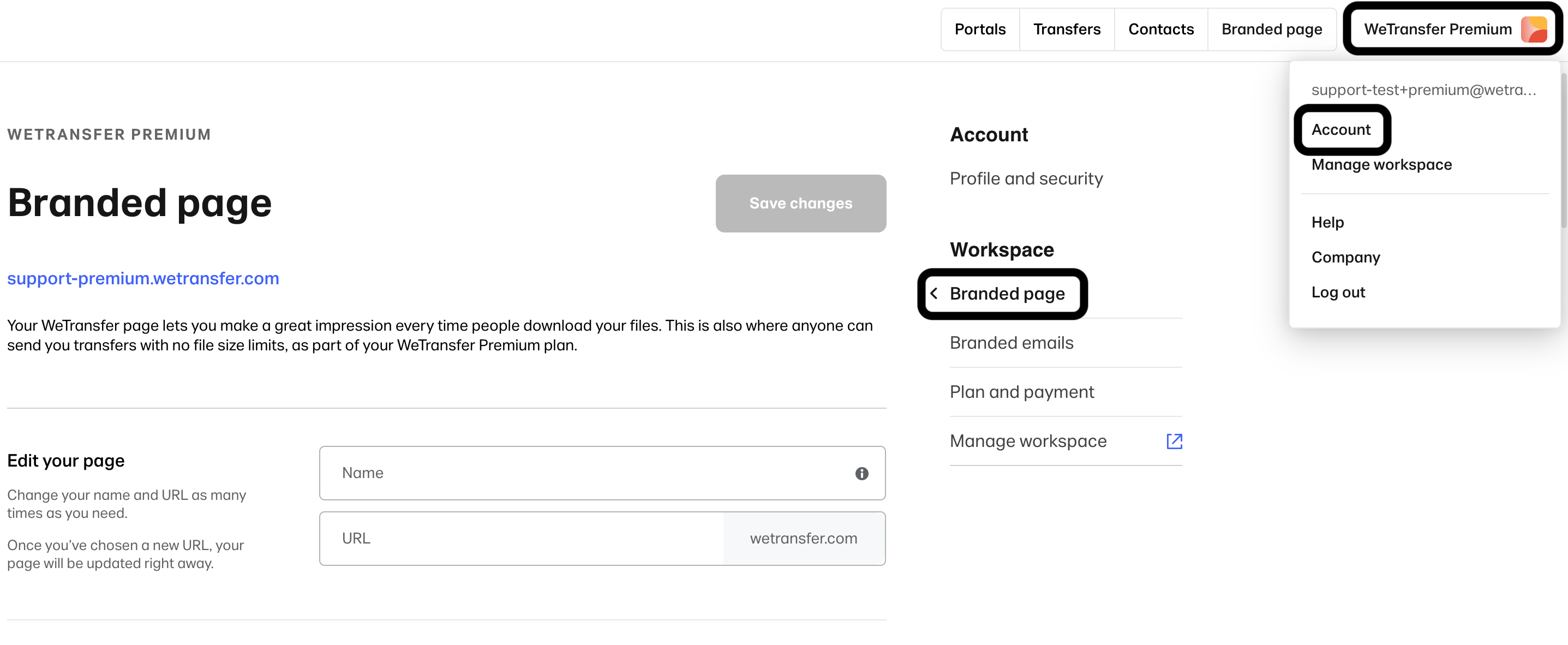 Bear in mind though, that once you create a new custom URL, the old domain will be up for grabs immediately. If this happens, you won't be able to revert to your old URL anymore.
Pro tip: Your custom URL should be lower case. If you use upper case letters or illegal characters, a red banner will warn you about it.

 
---