How to download or share the entire transfer
Downloading and sharing individual files
Introduction
In the WeTransfer mobile app, you can view all your transfers, just tap the buttons at the bottom of the screen to select either your Sent or Received transfers.
In the Received section of the transfer overview, you can see all the active transfers received to your account.
Once you select a transfer by tapping on it, you can view all of the details; the sender, the title, its size, the expiry date, and when it was sent. You will also see a preview of all the files in the transfer.
How to download or share the entire transfer
By tapping the arrow at the top of the screen, you can download the entire transfer. You can also easily share the transfer download link by tapping Share link or share the entire contents of the transfer by tapping Share all.
Downloading and sharing individual files
Alternatively, you can choose to select which file(s) you want to download and/or share. Tap an individual file to see a full-screen preview with the options to download or share the file.
Selecting multiple files
To select multiple files at once, you can tap and hold on any file until you see the blue tick appear, then select other files as desired. You can also tap the three dots at the top of the screen and then tap select.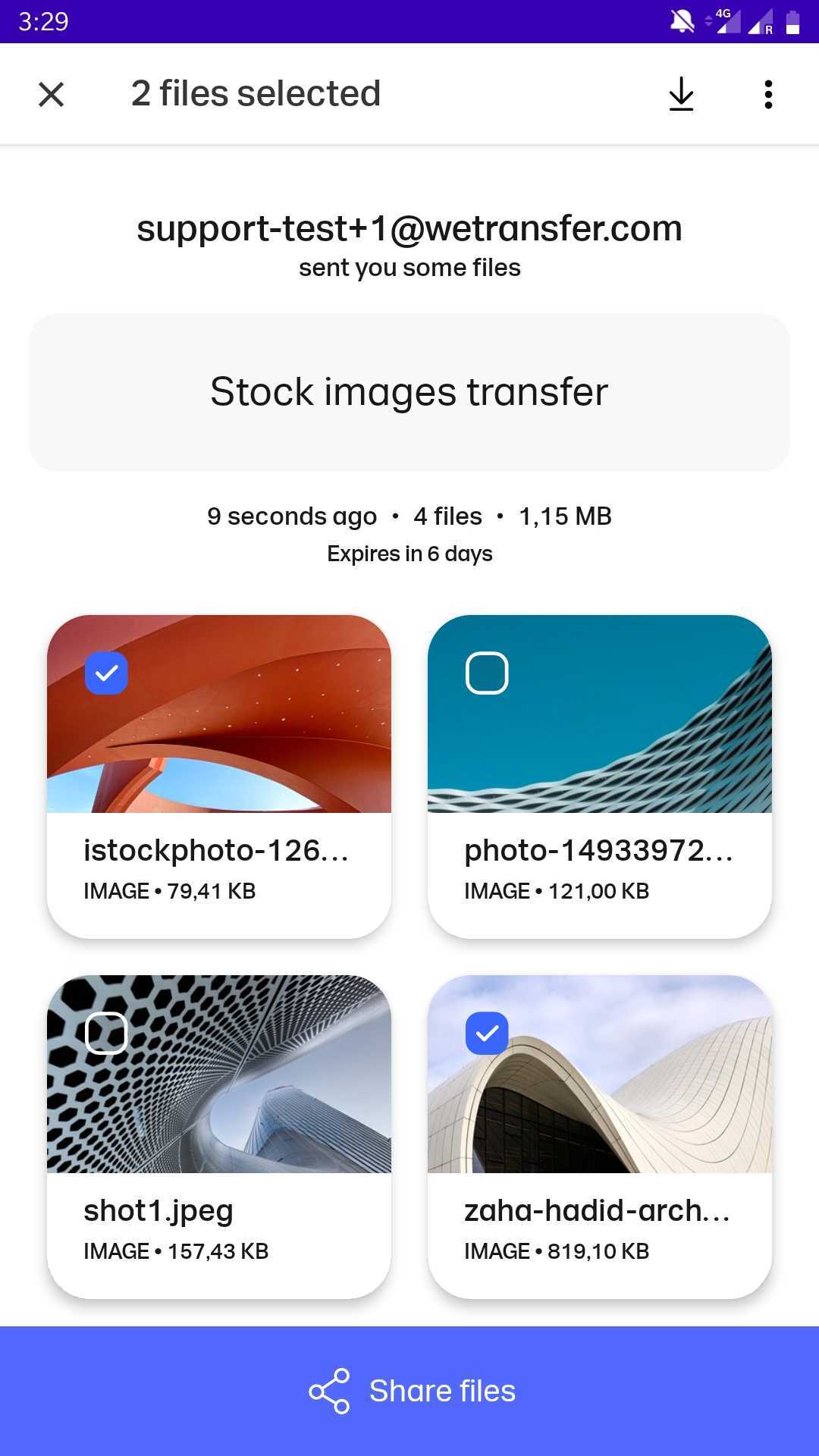 Transfers sent and received via the app are still subject to the same expiry times as transfers sent through a web browser, therefore you will need to download your received transfers to your device before the expiry date, otherwise you risk losing access to your files. More information about transfer expiry times can be found here.
---