Introduction
Transfer Overview
Manage your Account
View Portals
Push Notifications
Introduction
Say goodbye to your mobile browser and hello to the WeTransfer app. Why should iPhones have all fun? The WeTransfer app is now available for Android devices too!
As we have just released this app and it is still in development, we are working hard to add all the features you love about WeTransfer.
So what can you do? Currently, you can send email and link transfers, check the download status, share, and delete transfers from within the app. Receive notifications to notify you as soon as you receive a transfer, then preview or download your files on the go!
Transfer overview
There are two tabs at the bottom of the app to toggle between your Sent and Received transfers. On each tab you can see the following:
Who you've sent your transfers to / Who sent you the transfer
The name of the transfer
How many times it's been downloaded (sent transfers only)
When the transfer was sent
The size of the transfer
When it expires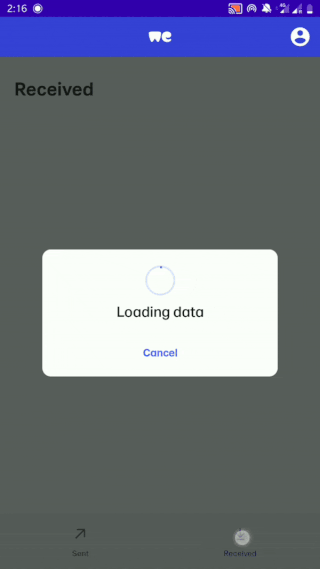 Manage your account
To manage your account just tap on your avatar in the top right of the screen, then tap View Account. From here you can view or edit your personal details, request a password reset, or set up two-factor authentication.
View Portals
If you have a subscription to WeTransfer Pro or WeTransfer Premium then you may have already discovered portals. Just tap on your avatar and then tap Open Portals, you can view the reviews you have already created directly in the app but for now, you can only create new reviews from a web browser.
Push notifications
Get notified on your phone each time you receive a new transfer! This feature can be toggled on or off from within the settings of your device. Just go to Settings, navigate to Apps & notifications, then select WeTransfer from the list of apps to view the current settings.
*This may vary slightly based on your device
---