Did you know that now you can upload your files in your mobile browser?
Just go to https://wetransfer.com/ and you'll be presented with the option to 'Send a file?'. Once you click that, you'll be able to select 'Add your files'. Then you select where to add your files from and you can add a message, if you like.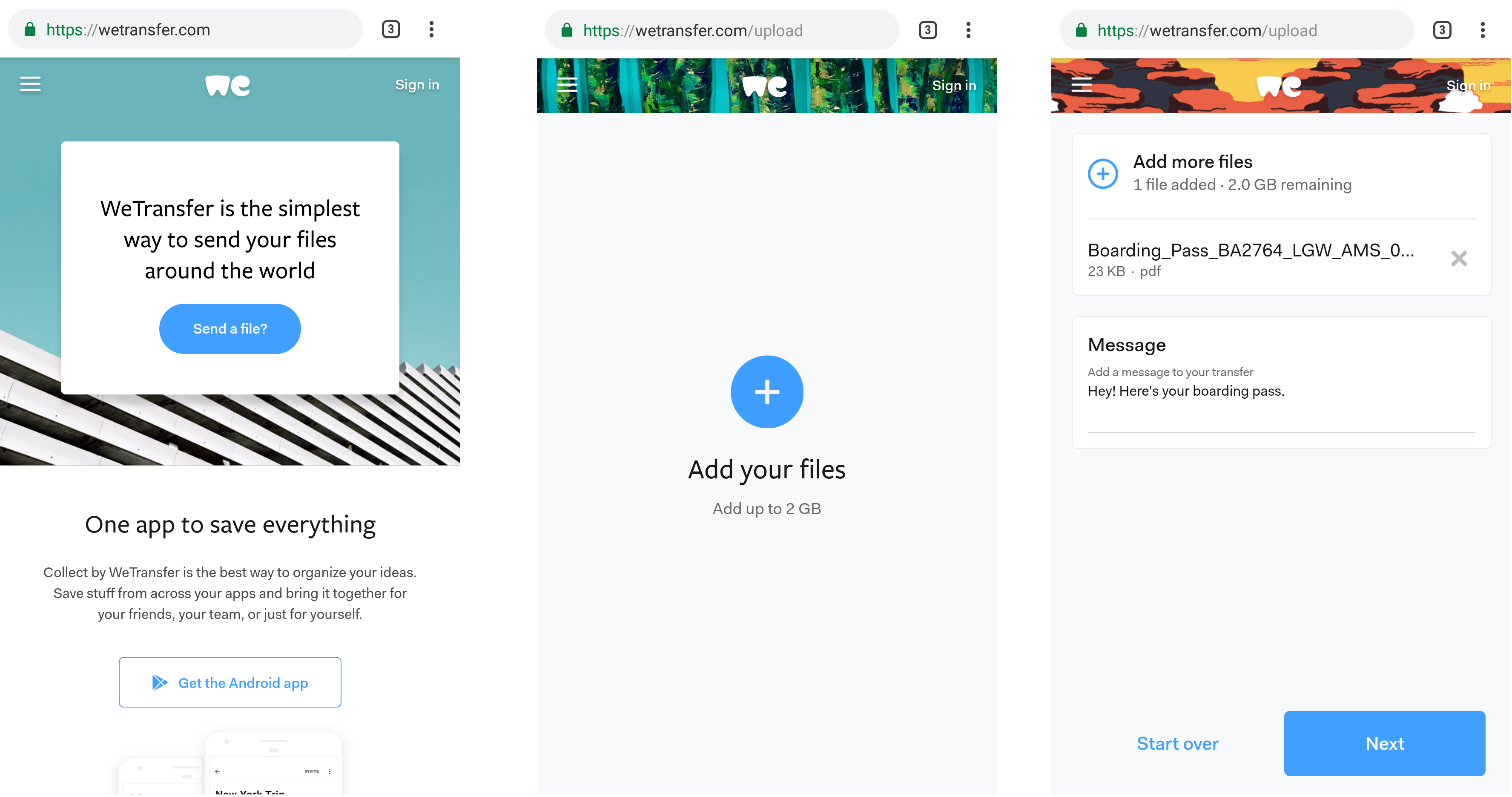 You can add up to 2 GB worth of files to your transfer. Then you can choose between sending an Email transfer, or just generating a Link transfer.
If you select Email, you enter your email address and up to 3 recipient email addresses (10 if you have an account). You'll get an upload confirmation email and, when your recipient(s) download, you'll get a download confirmation email. Please keep in mind that with this method you will need to verify your email address before you can send your file.
If you select Link, the upload starts straight away and then we provide you with a Link which you can share however you like. This means you won't receive any emails about the transfer.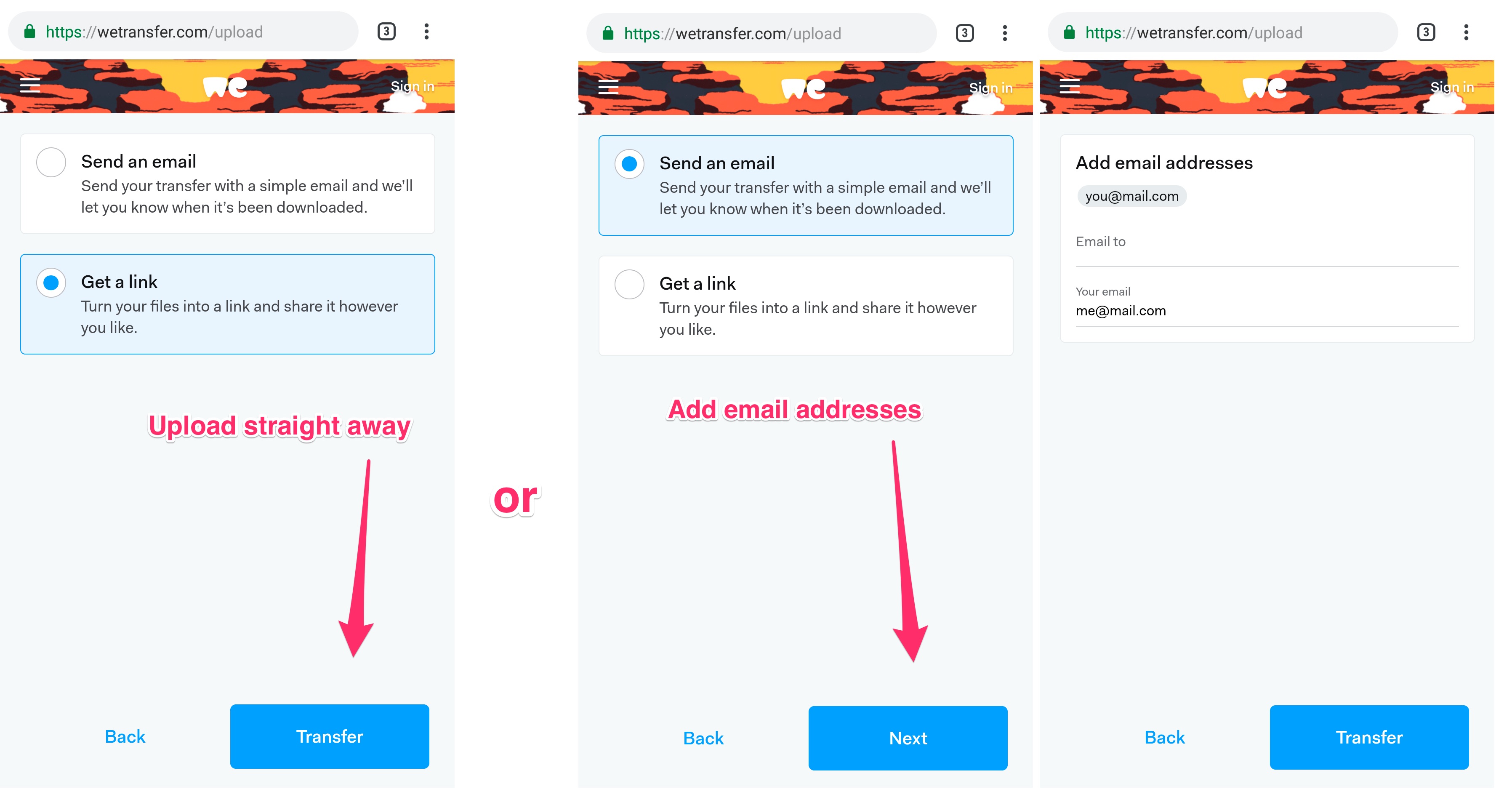 Enjoy transferring on your smartphone!
If you run into any trouble with uploading, check out this article.
(Please note that your beautiful emojis will not display if you enter them into the message field. -insert single tear emoji here- )
---