So you have sent your transfer off to your recipient, the job is done, now you can sit back and relax... but wait a minute, the recipient did not receive the email with the download link? Say it ain't so!
It is most likely the case that they've ended up on our bounce list and we can help you out with that if you submit a ticket and send us the recipient's email address.
In the meantime while you await a reply you can send the recipient the download link you received in the upload confirmation email. This will avoid the panic and ensure those deadlines are met on time.
You can find the download link in the email below. Bear in mind if you share this link with them, you will not receive a download confirmation email but it does get the job done when in an emergency!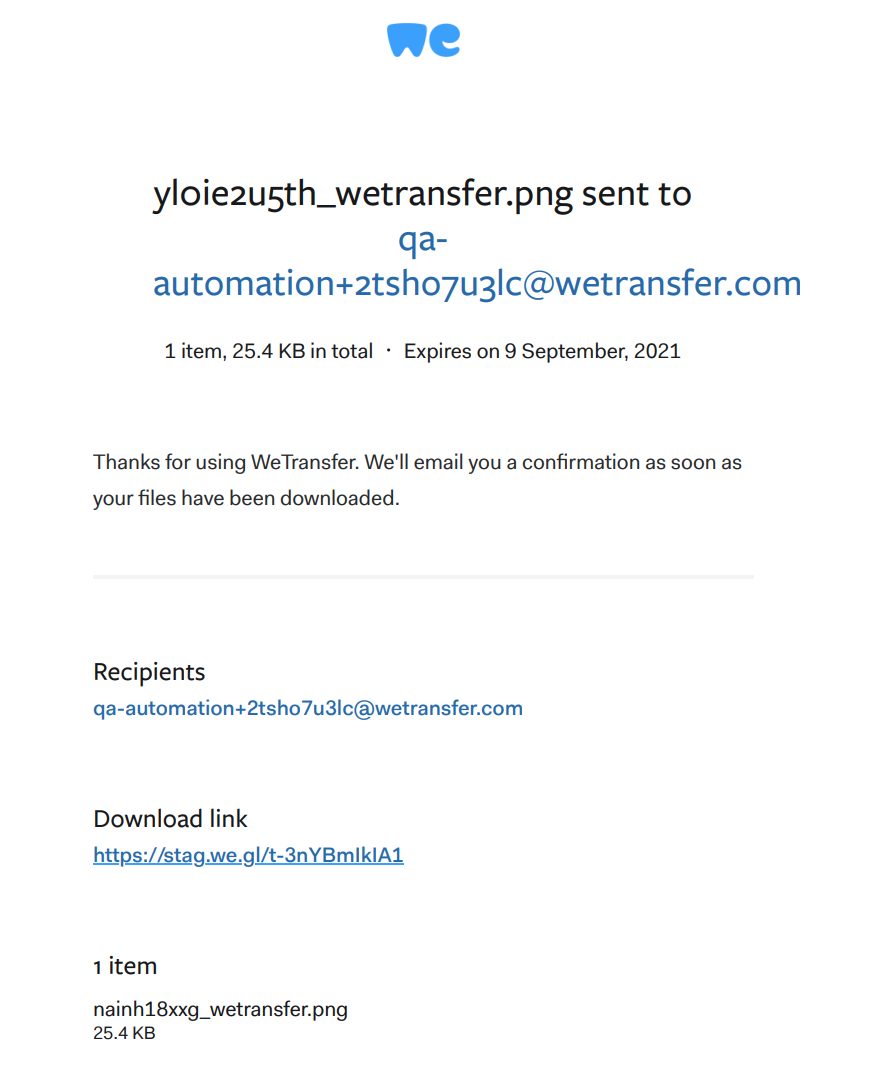 ---