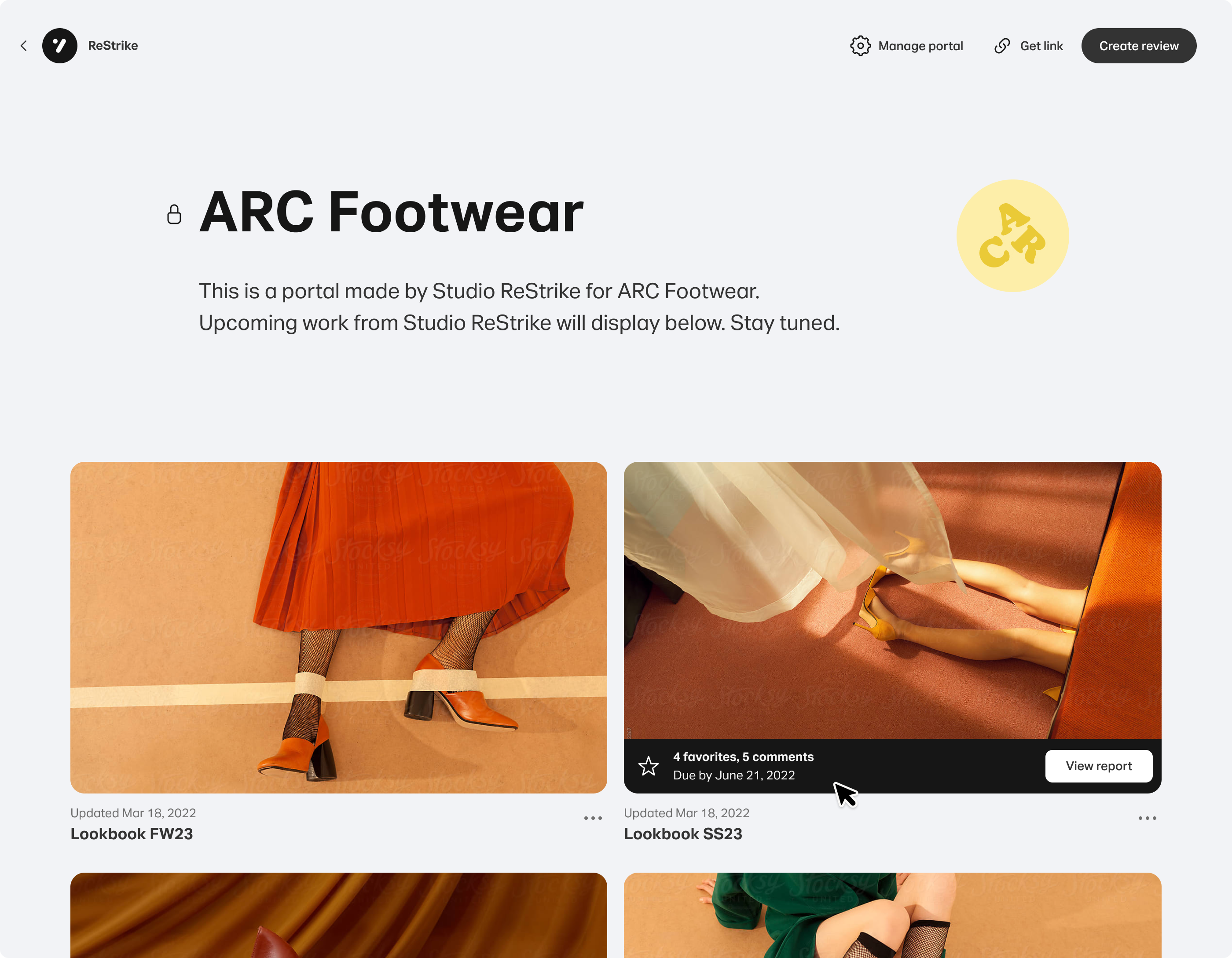 ↳ A portal page with reviews
Create a portal for a client or project as a single destination to keep track of all reviews. Your portal has a fixed, short link to share with your team. With this portal link, your guests have instant access to all reviews within — no login required.
With a WeTransfer subscription, you can use portals to collaborate like never before. Portals allow you to streamline the reviewing process and give you an easy, seamless way of sharing your content and receiving feedback.
So let's get started on creating a portal!
Creating a portal
First things first, open up Portals from the top navigation menu on WeTransfer.com.

↳ Create a new portal by clicking the ✚ button
Once you've landed on the Portals home page, click on the (+) symbol next to Portals to create a new portal, or click on an empty slot with the (+) symbol to create a new portal.
You can create 5 portals with a WeTransfer Pro subscription and unlimited portals with a WeTransfer Premium subscription.
Give your portal a name and click to continue.

Add a logo for this client or project portal.

The logo has to be under 1 megabyte in size.

You can add a description underneath your portal title too.

Now you've created your new portal, you can start creating your first review. Just click (+) symbol on any of the boxes below or click 'create review' at the top right-hand of the page to get started with your review.

Ready to share your portal? Click 'Copy link' at the top of the page and your portal link is automatically copied to your clipboard. Learn more about sharing.
You can also secure your portal with a master passphrase, you can read more about this here.
Anyone with access to your portal link can access the reviews within the portal.
Related articles

---