One of the keys to keeping creative projects on track is timely feedback. Now you can set a due date for feedback actions for any review.
Setting a due date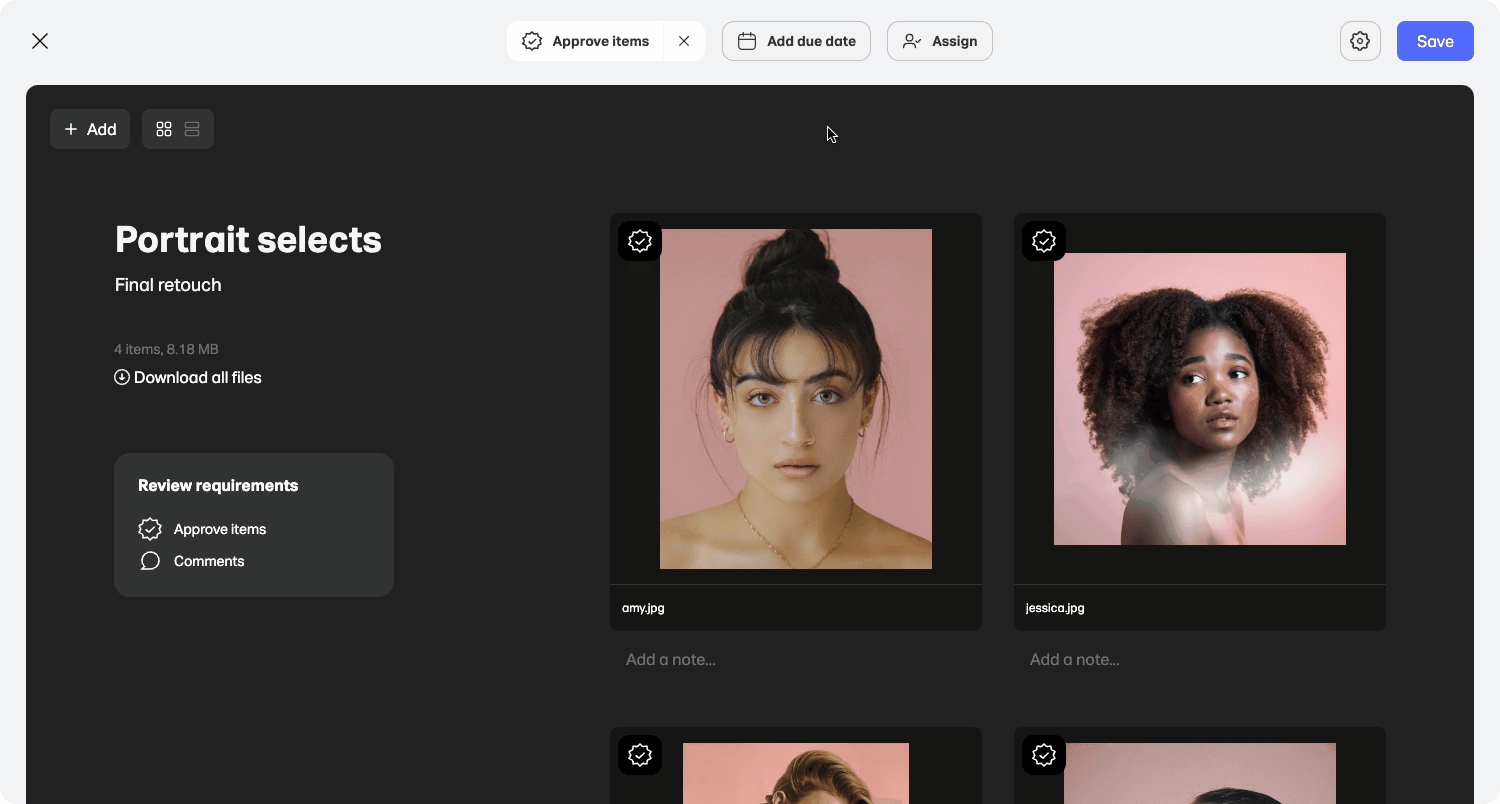 Email reminders to complete the review will be sent 24 hours before the set due date. All original review confirmation emails will include the due date.
Due date notification emails will only be sent to assigned reviewers.
Changing the due date
You can always edit the due date of a review to give your clients more/less time. Anyone who hasn't completed the review will receive an email notification of the new due date as seen below.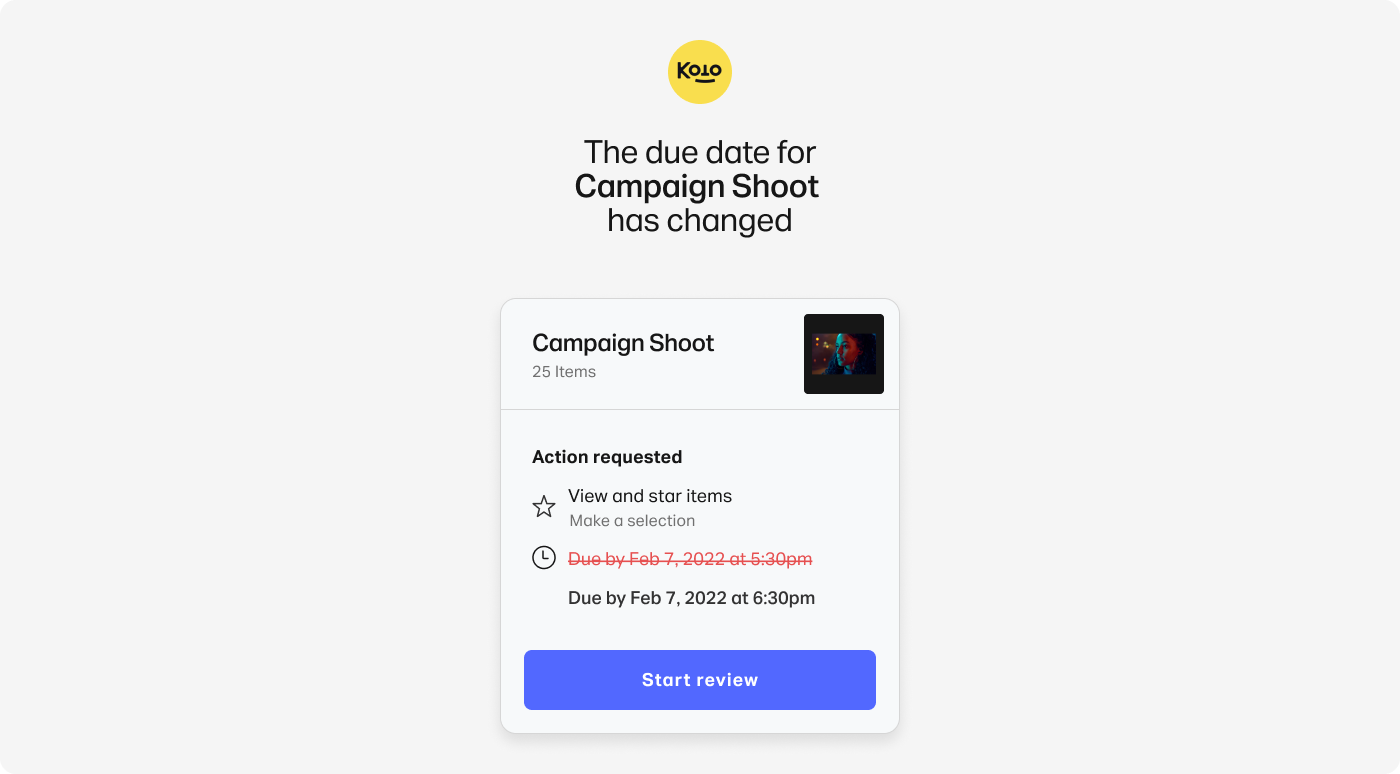 Related articles
---