Downloading your files has never been easier with our WeTransfer mobile app.
Any received email transfers that have been sent to your WeTransfer account will be available to view and download within the received transfers tab of your app. Please note all downloaded files will be saved to the 'Files' or 'Downloaded' section of your device.
In the received tab of your app, you can preview files, share files, and either select files you'd like to download or download all files.
Download all files
Simply click on the downward arrow icon on the top right-hand corner of your screen to download all files within the transfer.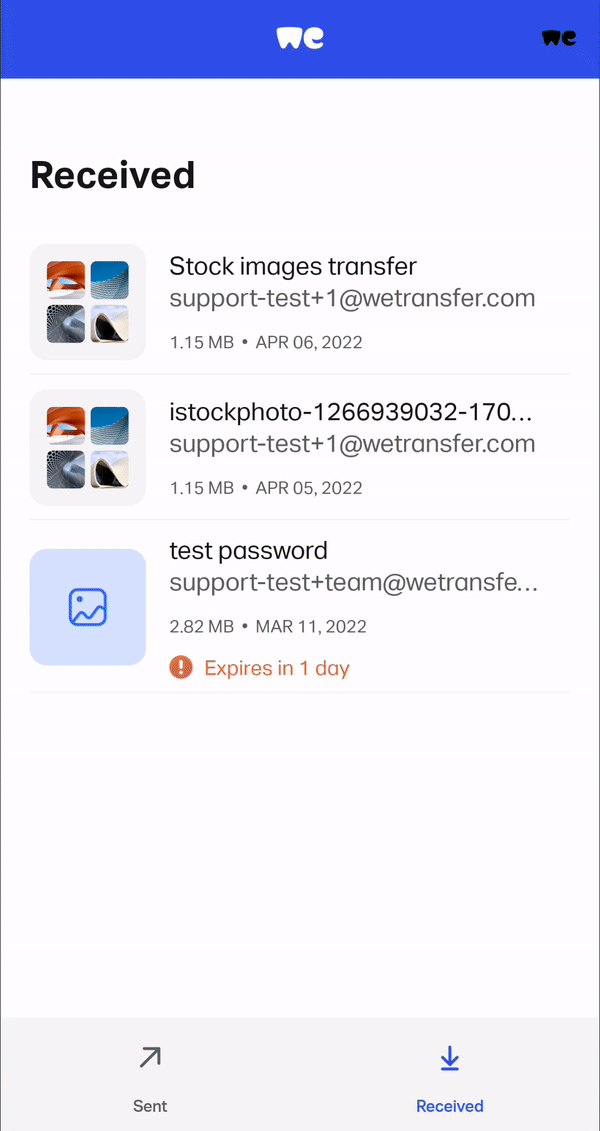 Selecting files for download
Alternatively, you can click on the 3 dot icon on the top right-hand corner of your transfer to 'select files'. Here you have the option to select the individual files you would like to download.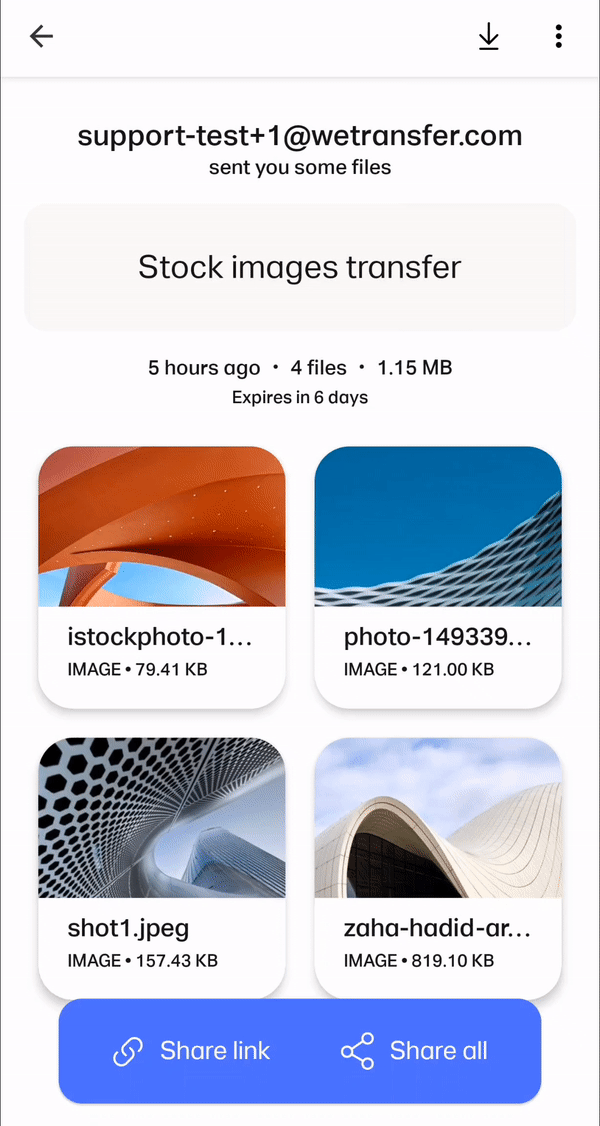 To share files elsewhere, you can click on the 'share all' tab at the bottom of your transfer. To read more on how to share your files click here.
Transfers sent and received via the app are still subject to the same expiry times as transfers sent through a web browser. This means you will need to download your received transfer to your device before the expiry date, otherwise you risk losing access to your files. More information about transfer expiry times can be found here.
---