A social login allows you to use your credentials from an online platform login such as Apple, Google, or Slack as your sign-in method.
It is of course, still possible to sign up just using the good old method of using an email address and password combination.
Please be aware that if you create an account using an Apple, Google or Slack login, your account will be automatically verified and does not require a password to login! To log in, simply click the relevant button (e.g. Continue with Google) to go straight into your account.
As your login is now linked across all our tools, if you change the details of your WeTransfer login, it will also change the login for Collect.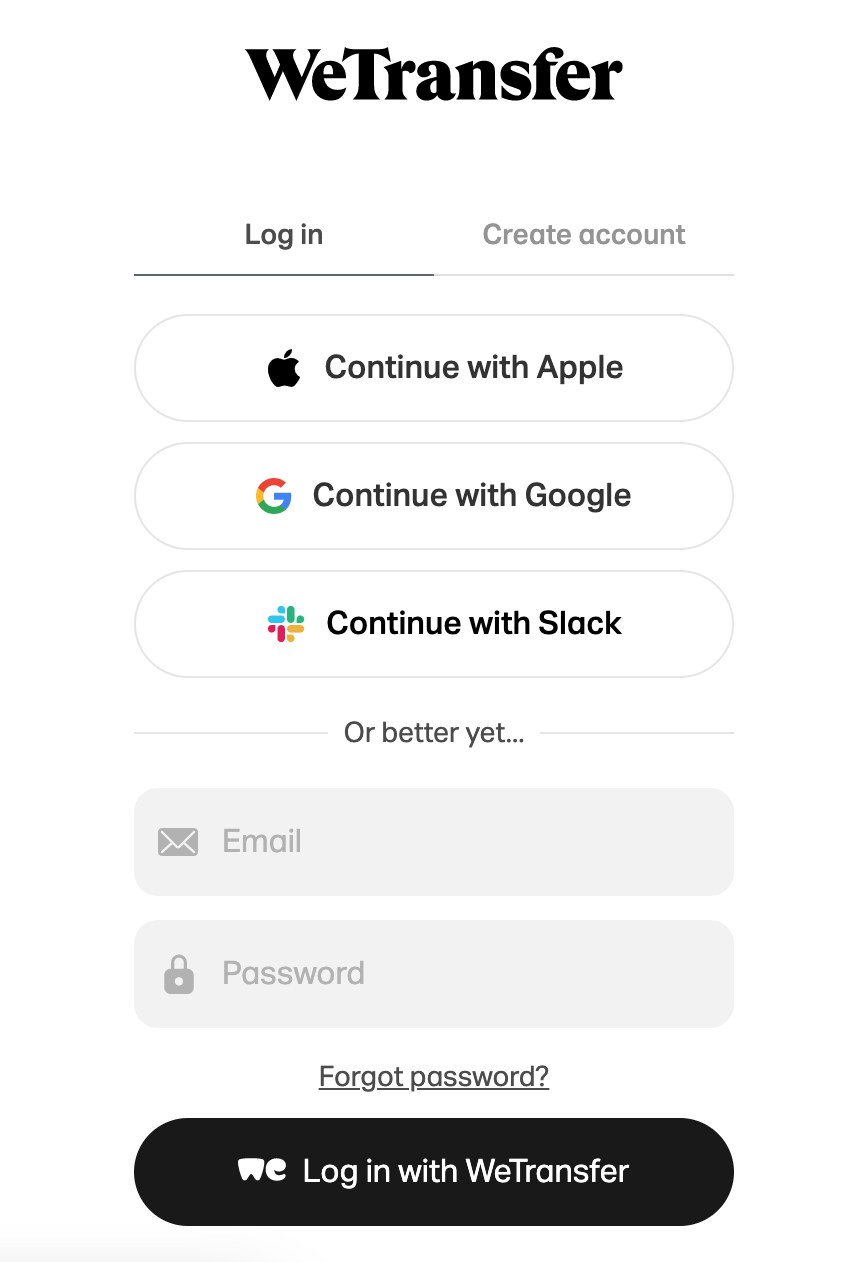 This new way of signing up or logging in doesn't mean you have to use all of our tools but if you ever decide to, you'll already have one unified account for all of our products.
For example, if you create an account with WeTransfer and then decide to use Collect with the same email address when you visit Collect, we will remember your WeTransfer account details and you can log in with the same details.
Due to the nature of signing up with your social credentials, you are unable to directly change your email address through your WeTransfer account. Additionally, you will not have a password set, so If you need to change your email address or create a password, please reach out to our Support team who can solve this for you.
When signing up with Apple ID you can choose the option to 'hide' your email address in order to create an account. When this option is chosen a unique email address will be produced, normally in the form of a string of numbers and letters. The main reason for this is to ensure your personal email can remain private. You can read more about this via Apple's Support page here.
---