Update your billing information and payment method from within your account's 'Account' panel. You can do this at any time you'd like: the moment after you sign up, right in the middle of your subscription cycle, even at 3 o'clock in the morning - just in case the mood strikes!
How to update your billing information
The address that you enter here will be the address that's printed on your invoice, and if you've got a valid VAT number, you can enter that information here, too.
We validate all VAT numbers in the European Union's database, VIES, which can be found here.
Please note that due to a limitation with our payment processor, your 'Country' field is always going to be locked to the original country you chose at sign up. If you've moved to a different country and need to update this bit of information, get in touch with our Support team here, and we'll get you sorted.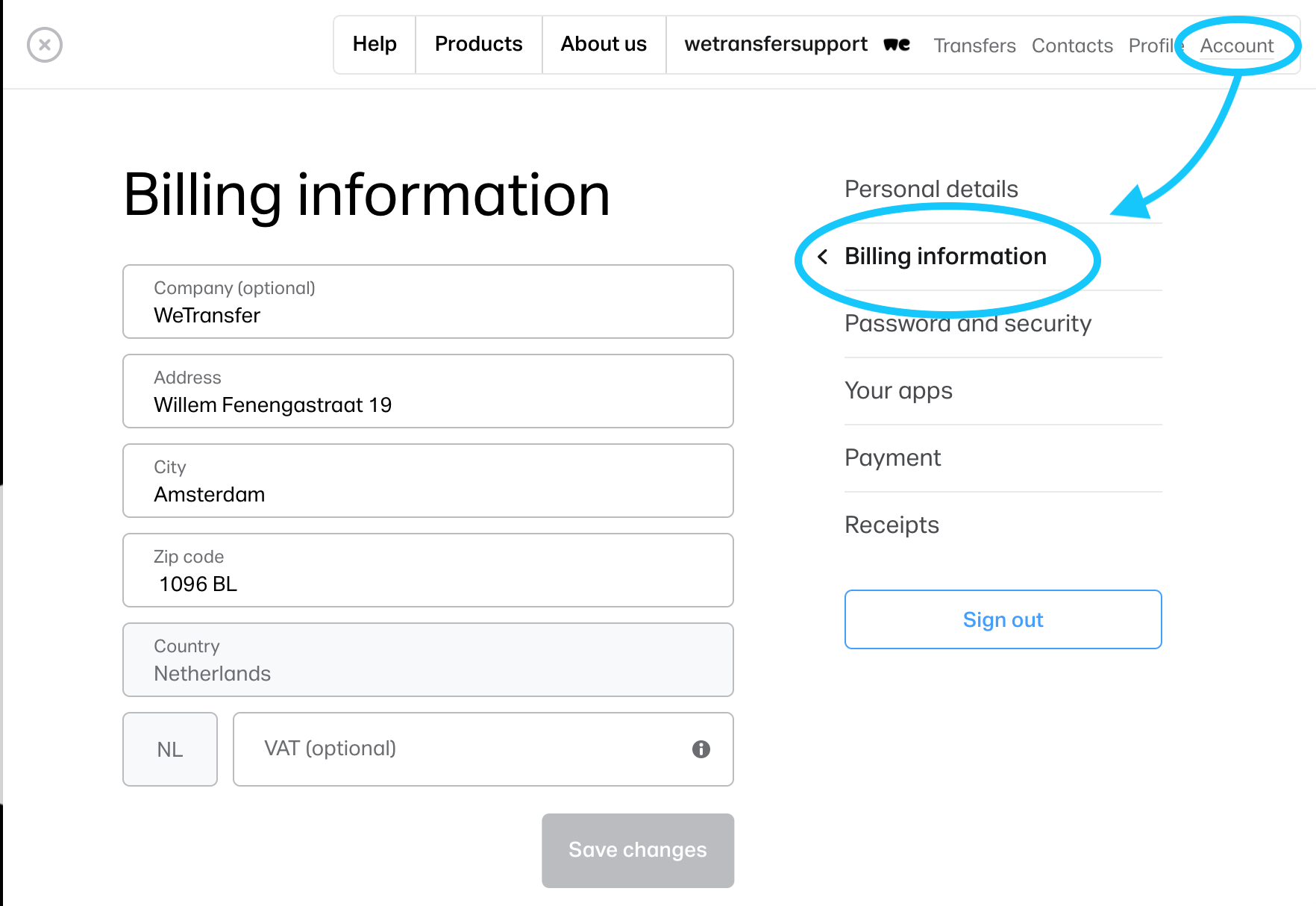 How to update your payment details
To ensure that your subscription runs without any interruption, and, in turn, keep all of your transfers online and active, we'll automatically charge the payment method that you've got linked to your WeTransfer account.
You can change your billing method whenever you'd like, simply click into your 'Account' panel, then 'Payment', and then 'Update payment details'. Easy as A-B-C, 1-2-3, and so on and so forth.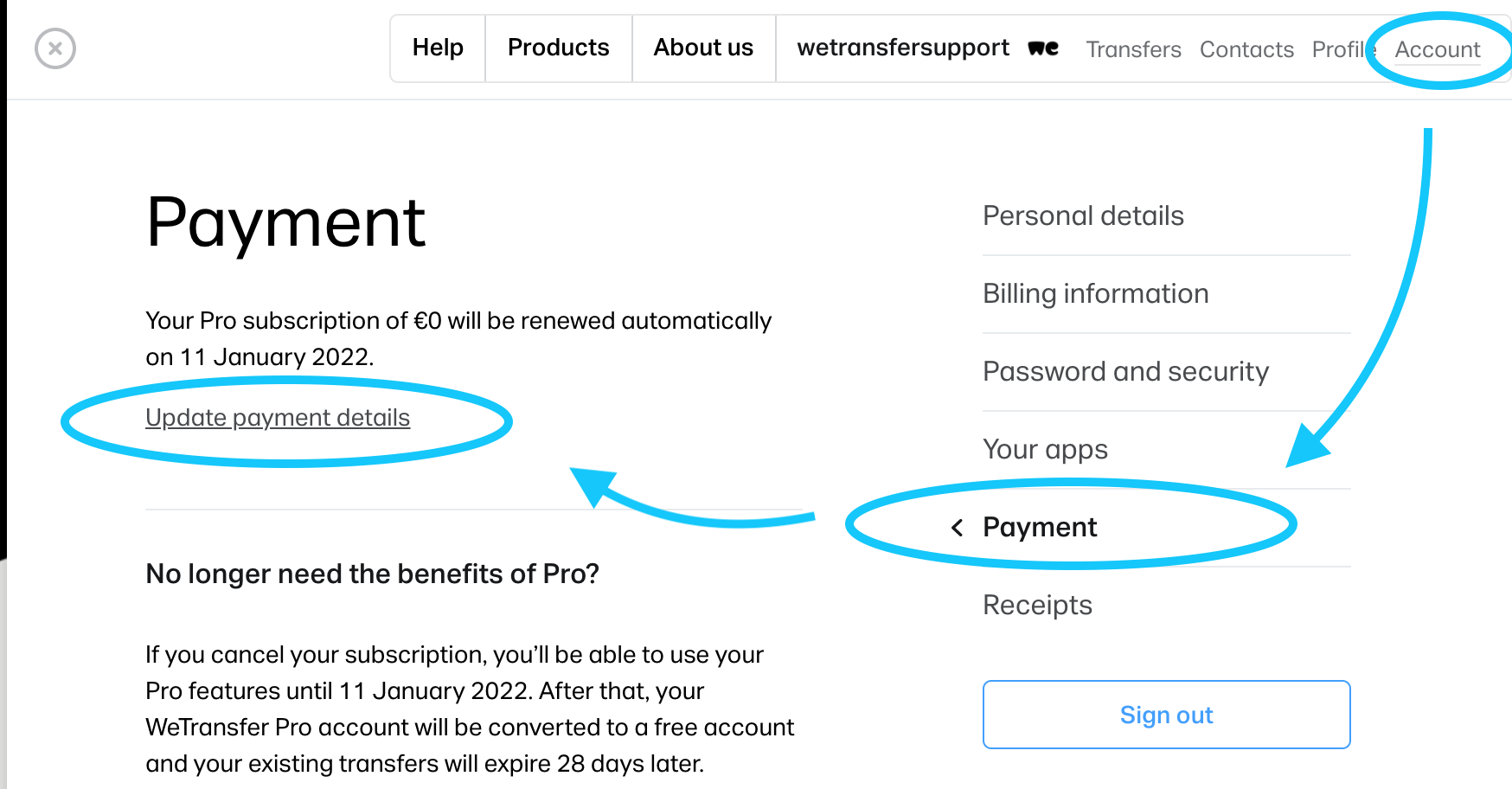 Any problems with payment? Paying for things can be stressful enough, so get in touch with our Support team here and we'll soothe those worries.
---