So, you already have a WeTransfer account and would like to take the next step and upgrade your account with a WeTransfer Pro or WeTransfer Premium subscription, right?
No problem, upgrading is simple!
First, ensure you are logged into your WeTransfer account and select the 'Upgrade' tab in the navigation bar at the top.

You'll be taken to the next window where you can see an outline of all the WeTransfer Pro and WeTransfer Premium tools you can get, you can also choose your plan on this page where you can select our yearly or monthly plan.

The next thing to do is fill in your billing and payment details.

Then, you're all set to experience WeTransfer Pro or WeTransfer Premium! Hurray!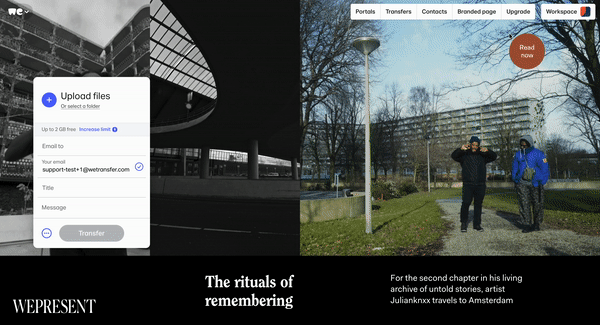 If you'd like to learn more about your new WeTransfer Pro or WeTransfer Premium subscription, you can find everything you need to know right here:
What does a WeTransfer subscription offer me?
What does WeTransfer Premium offer me?
Need help or have any questions for us? Send us a request here - we've got you.
---