Parting is such sweet sorrow, but sometimes even the best things come to an end.

After you've cancelled your Collect Pro subscription (more info here on how to do that for Android or for iOS), you still have access to Collect Pro for the full duration of the subscription you've already paid for.
I know what you're thinking- "What happens to the awesome stuff I've collected when my subscription ends?!"
Don't worry, we've got you covered!
After your Collect Pro subscription ends, you're given 16 days to organise your items and save anything you may want to keep to your device's storage, where it'll be safe and sound. After those 16 days, the items you had synced to your Collect Pro storage are wiped from our servers.
How do I save items from the Collect App to my device's storage?
Once your subscription ends, all the items in your Collect account that aren't properly backed up should now be highlighted in red, so they're easy to identify: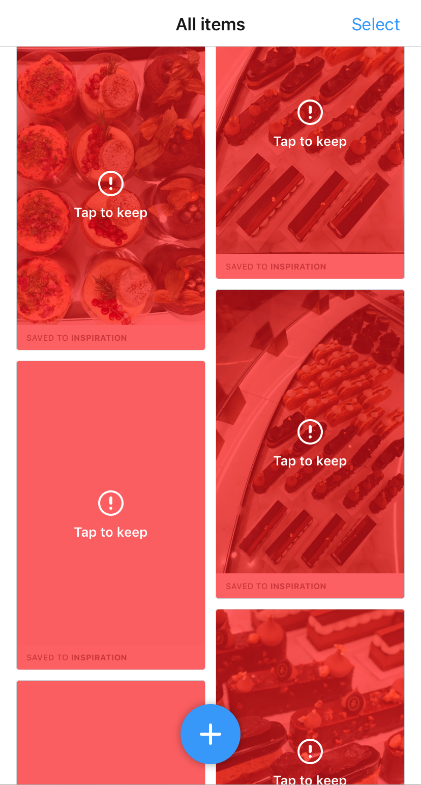 If you want to save one of these items, all you need to do is tap it, and we'll do the rest. The file will be downloaded to the device, and we'll remove that red highlight, so you know the file is safe and sound. Any items that aren't highlighted red are backed up either to your device, or our servers already.
---