TL;DR: You can save your Collect content across devices by creating an account. If you have a tonne of content, then Collect Pro is right for you.
Good news, everyone! Gone are the days of worrying what will happen to your boards if you lose your device or need to reinstall our Collect app.
With an account, you can now easily synchronise all of your important boards across multiple devices, just in time for that new upgrade you've been planning. Once you've created your account, all the shared boards on your device are saved to the account and will no longer be visible in the app when signed out. Your private boards will also sync to a total limit of 5 GB!
Need some more than 5 GB? We've got you covered with Collect Pro (more on that here)!
Creating a free Collect account on mobile is super simple. All you need to do is open the app, and go to the Account tab in the bottom-right corner of the screen. From there, select Create account and select your preferred login method: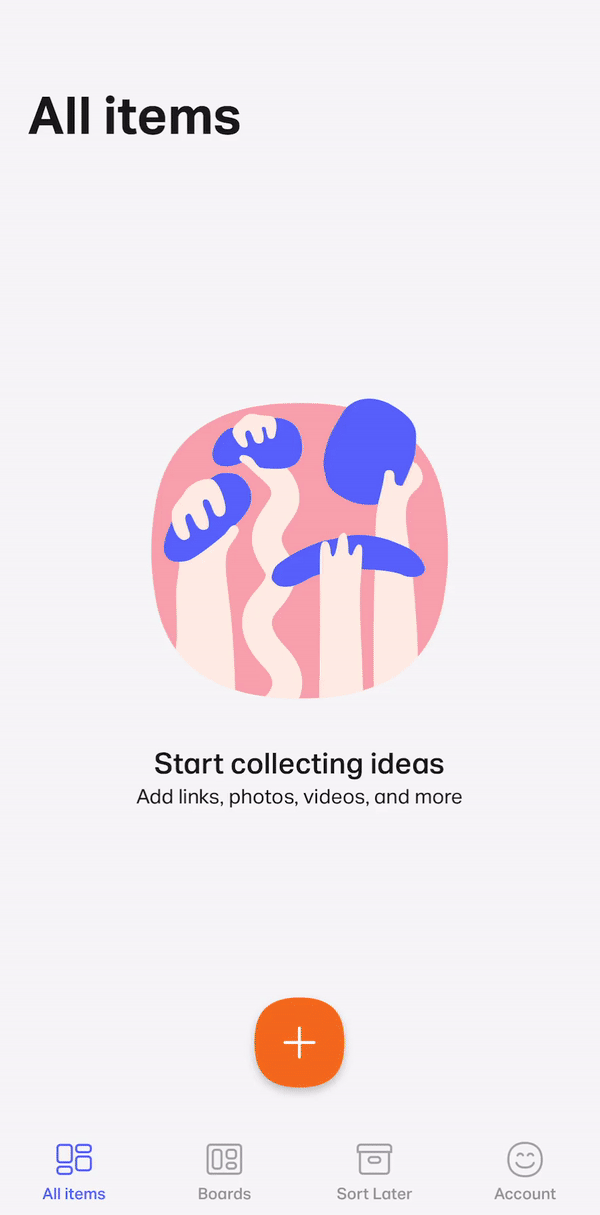 If you're using Collect through a browser, you can sign up here: https://wetransfer.com/collect
Please keep in mind that once you create an account, all boards you created on that device are automatically linked to your new account. No take-backsies!
Once you've finished setting up the account, you can log into Collect on any device from the Account tab. All you need to do is select Log in from the Account tab. Of course, if you ever need some help with this, or anything else, you're more than welcome to submit a ticket to our Support team, below!
---