Apple Pencil and Apple Pencil 2 are the two connected styli that work with Paper.
Finger Setting
Use the Finger dialogue to select an action for your finger when using Apple Pencil. Tap on the Settings icon top right, then "Canvas Settings", then "Stylus Settings", and then "Finger Settings".

The Cut option is only available for users who have access to the Cut Tool. Legacy users as well as Paper Pro subscribers have access to Diagram, Cut and Fill tools.
Pencil Dialog Shortcut
You can add a shortcut to this dialogue by toggling on "Pencil Dialog Shortcut" on the "Stylus Settings" screen.
Apple Pencil
Apple Pencil cannot be connected through Paper. You must connect Apple Pencil to your iPad Pro, and then Apple Pencil will work in Paper without any setup.

https://support.apple.com/en-us/HT205236
Apple Pencil 2
Paper 5 supports the double-tap gesture for Apple Pencil 2. Just choose the behaviour you'd prefer directly in your device's iOS Settings:

- Switch to the eraser
- Switch to the last used tool
- Show the colour palette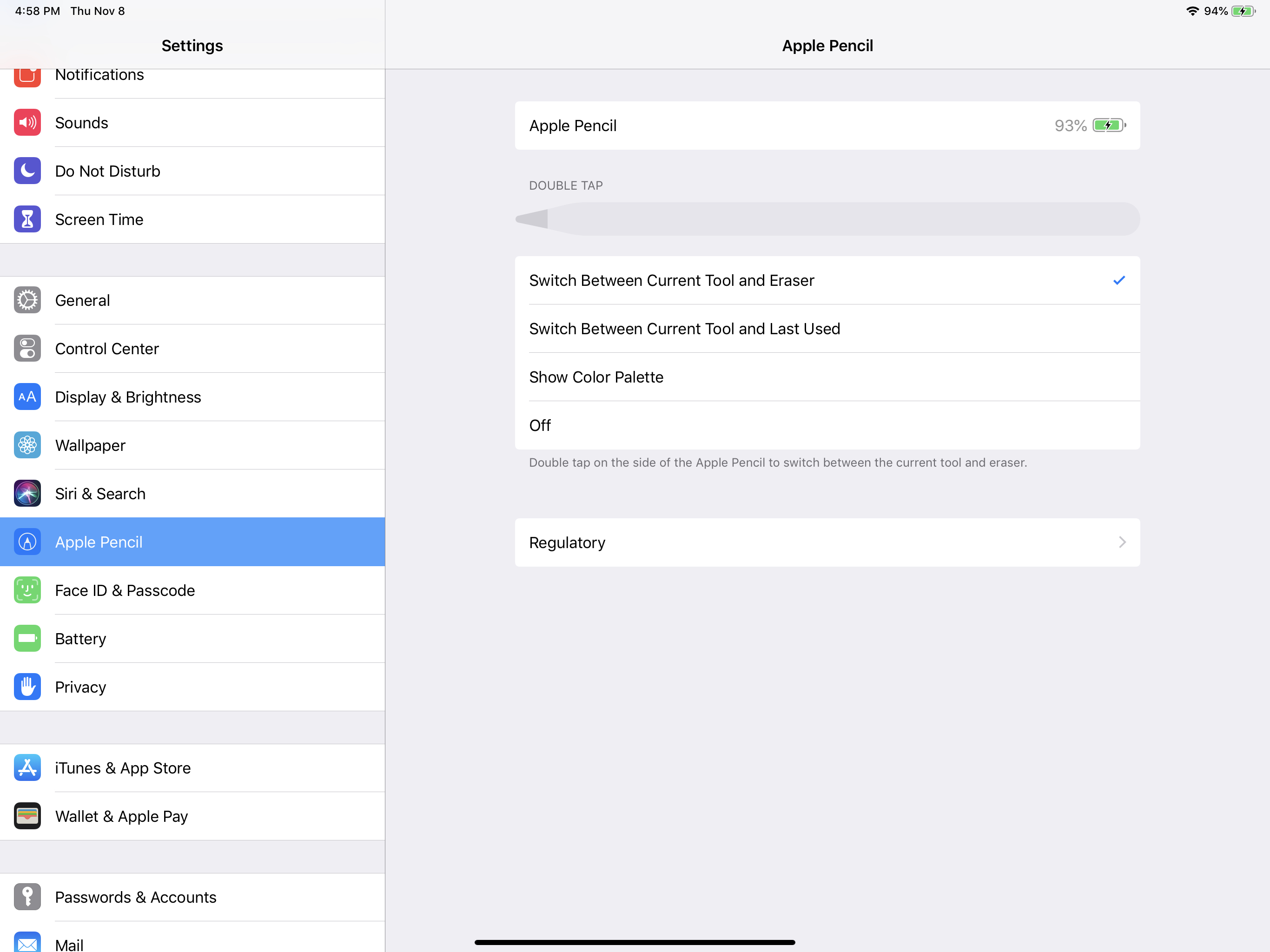 Pencil by FiftyThree
Maintaining the Pencil by FiftyThree SDK or firmware is not something we have the engineering resources to do as WeTransfer's acquisition of Paper and Paste did not include support for Pencil by FiftyThree. As such, we made the difficult decision to remove the pairing spot for Pencil by FiftyThree in Paper 4.3.4. Pencil by FiftyThree will continue to work as a passive stylus.
---