It's important to remember that we will never, ever ask you to login with your email and password just to download a transfer.
The only exception to this is when you are sent a password protected transfer, which is a feature of our paid subscriptions, WeTransfer Pro and WeTransfer Premium. That'll look like this: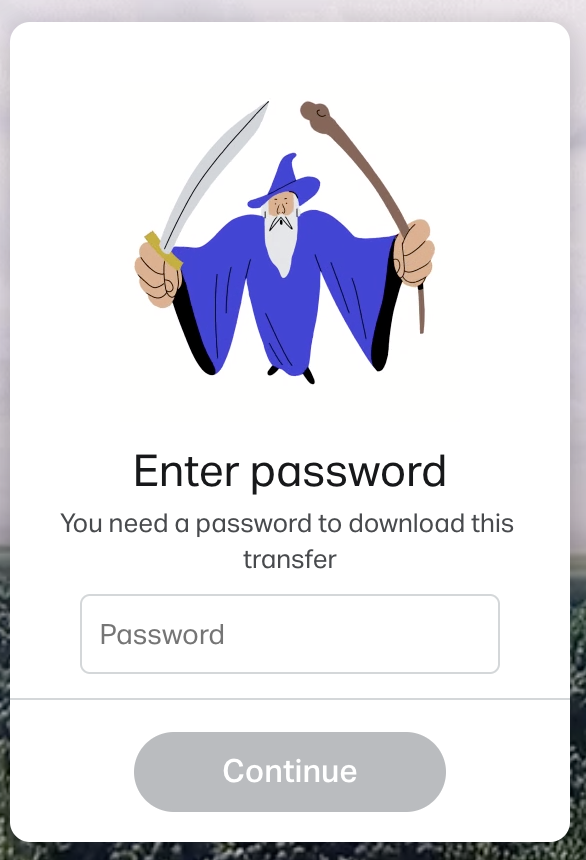 Even with password protected transfers, though, you should never ever be asked to enter your email address.
We've seen phishing attempts happen where malicious people copy our identity and try to trick you into entering your email account's log-in details.
So, if asked to sign in with your email details please do the following:
Delete the email you received and do not enter your details.
If you have opened a spam transfer or entered your external login details, make sure you change your password for those accounts!
Please keep in mind, if you were not expecting a transfer, check out some of our articles to ensure it is not phishing or spam.
If you're ever in doubt about an email you received, please submit a ticket to our Support team, send us along the email you got, and we'll gladly double-check for you. Safety first!
---