Perhaps you're wondering, how will I know when my files have been downloaded? Well, we've got this great little feature for you. After your files have been downloaded, we'll send you a download confirmation email for each of your recipients. So, you can sit back and relax, and we'll let you know one-by-one when everyone has downloaded your transfer.
If you've sent someone a link transfer, you'll only get a confirmation email the first time the transfer has been fully downloaded.
Interested in the difference between Link transfers and Email transfers? Please read this article.
Since this download confirmation is an automatically generated email, we can't track or store it. The best way to track your past activity is by saving our upload and download confirmation emails yourself. Once the transfer expires, all information about the transfer is deleted.
Now here's the advantage of a WeTransfer account!
With a WeTransfer account or a subscription, you'll be able to get some extra information on the downloads of your transfer.
Email transfer:

Once you're logged in, you can go to your sent transfers list in your transfer overview. Click on the transfer and it will show when the original recipient or recipients have downloaded your files, as well as how many times it's been downloaded.
Link transfer:
If you look at the image below you see how many times the Link Transfer has been downloaded. NB: It won't show when it has been downloaded or by whom.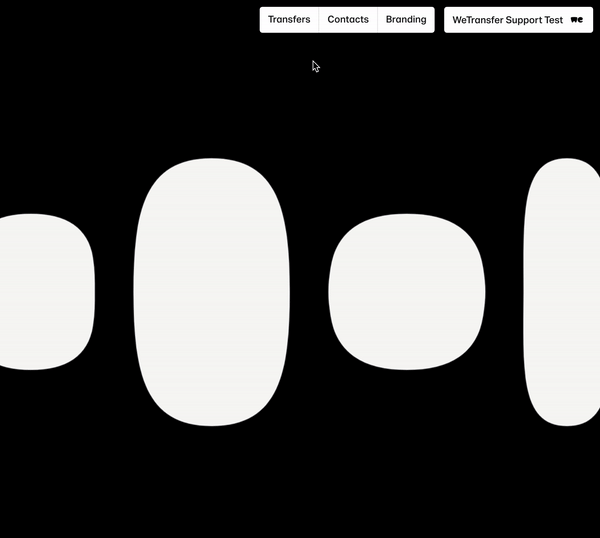 The appearance of your account will vary according to your subscription plan
Isn't that great? You can spy with your little eye :)
---