It can be very frustrating when there's a misspelled email address stored in your list with previous recipients. You type in part of the intended recipient's address, and end up selecting the wrong one. Here's how to delete the address from the list: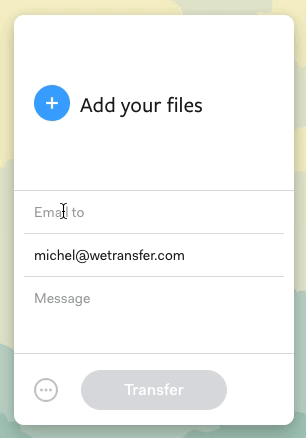 Simply type in part of the address, and hover with your mouse cursor over the address. Then click on the x behind the address, to delete it from the list. If you have an account with us, the incorrectly spelled address may be in your Contacts panel. To remove them from that panel, hover over the contact's information, and select 'Delete.'
If you've already sent a transfer with an incorrectly spelled address included, and have auto-fill enabled on your browser, you may see the incorrectly spelled address appear in a drop-down list when you're typing it out for the next transfer. The best way to get rid of this would be to clear out your browser's cookies and cache, as this'll delete any auto-filled information you've entered. This may also make your browser 'forget' things like other auto-fills, saved passwords and emails, or your browsing history.
---