In this article, we'll explain how to send transfers using the web browser service of WeTransfer.
The free service allows you to send up to 2 GB which you can use easily! You can also sign up for a WeTransfer account - they're 100% free, and always will be.
Our WeTransfer Pro account allows for a whopping 200 GB of files and a 1 TB storage with full transfer control. Click here to sign up.
Our WeTransfer Pro account isn't enough for you? Not to worry, our WeTransfer Premium account has no limit to sending transfers and no storage limit so let those files go! Click here to sign up.
To learn how to share with our awesome Collect app, you can check out this article (for sharing with boards), or this article (for sharing without boards).
We've made a nifty little graphic with instructions on how to send your transfer on the web browser: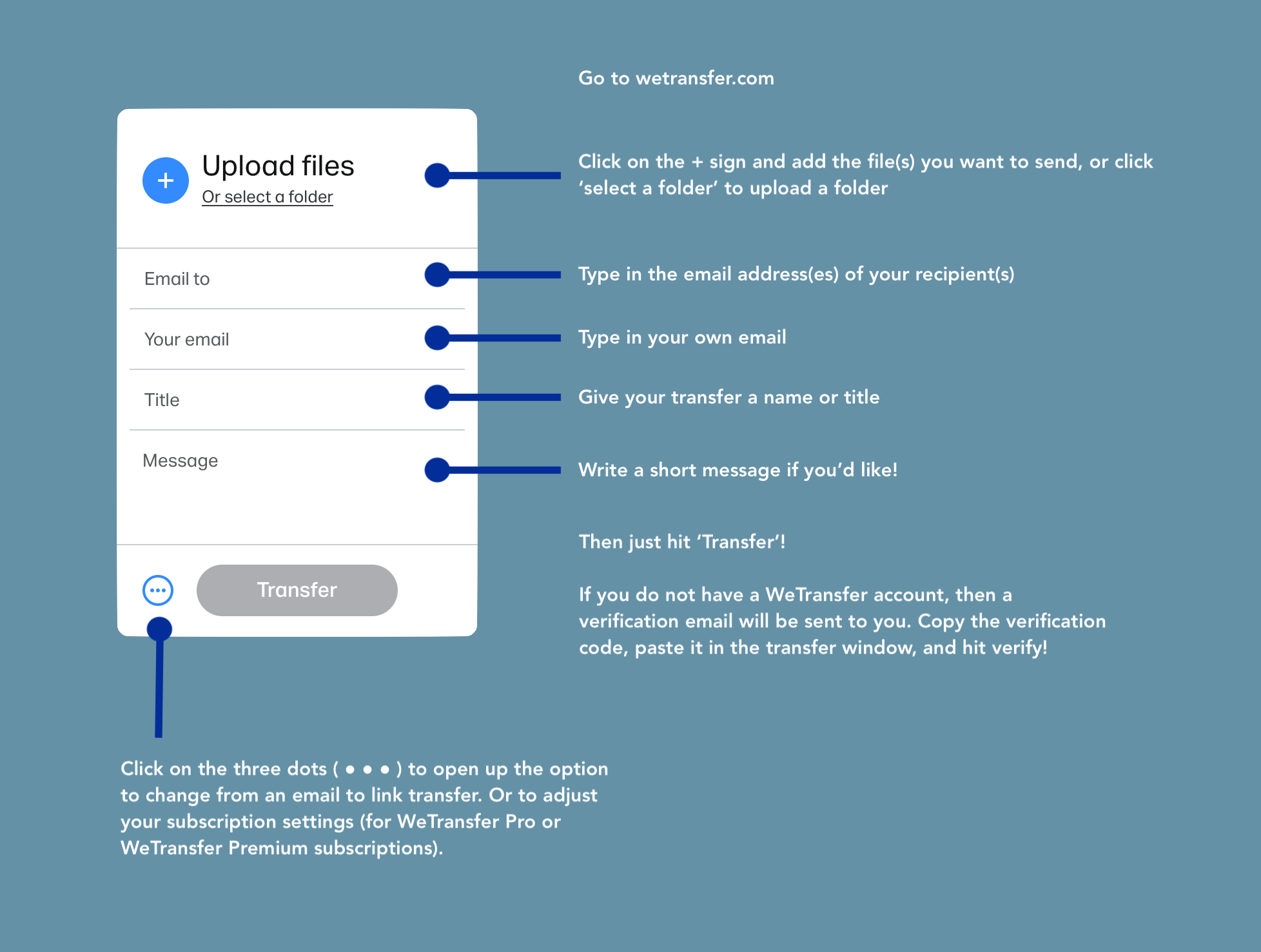 Before you click the Transfer button, it is also helpful to know the difference between an Email transfer and a Link transfer. This article gives you the lowdown on which is which.
Happy transferring!
---