Our Collect app for Android is optimised to upload any kind of file from anywhere on your phone. Downloading however can be a bit more of a hassle, especially when it comes to .zip files.
Which is why we've created this nifty tutorial:
1. You received an email from us, telling you you've received a transfer. Open it and tap 'Get your files'. Easy-peasy, right?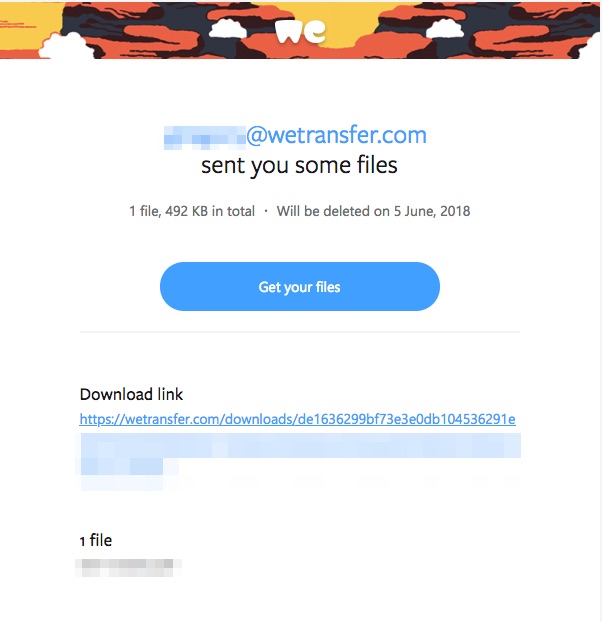 If you don't have an app yet to extract zip files, we recommend that you download 'WinZip'.
It's for free! Yay!
2. Now just one more quick step and you're on the download page: please accept our Terms of Service, and decide how you'd like to deal with our cookie policy.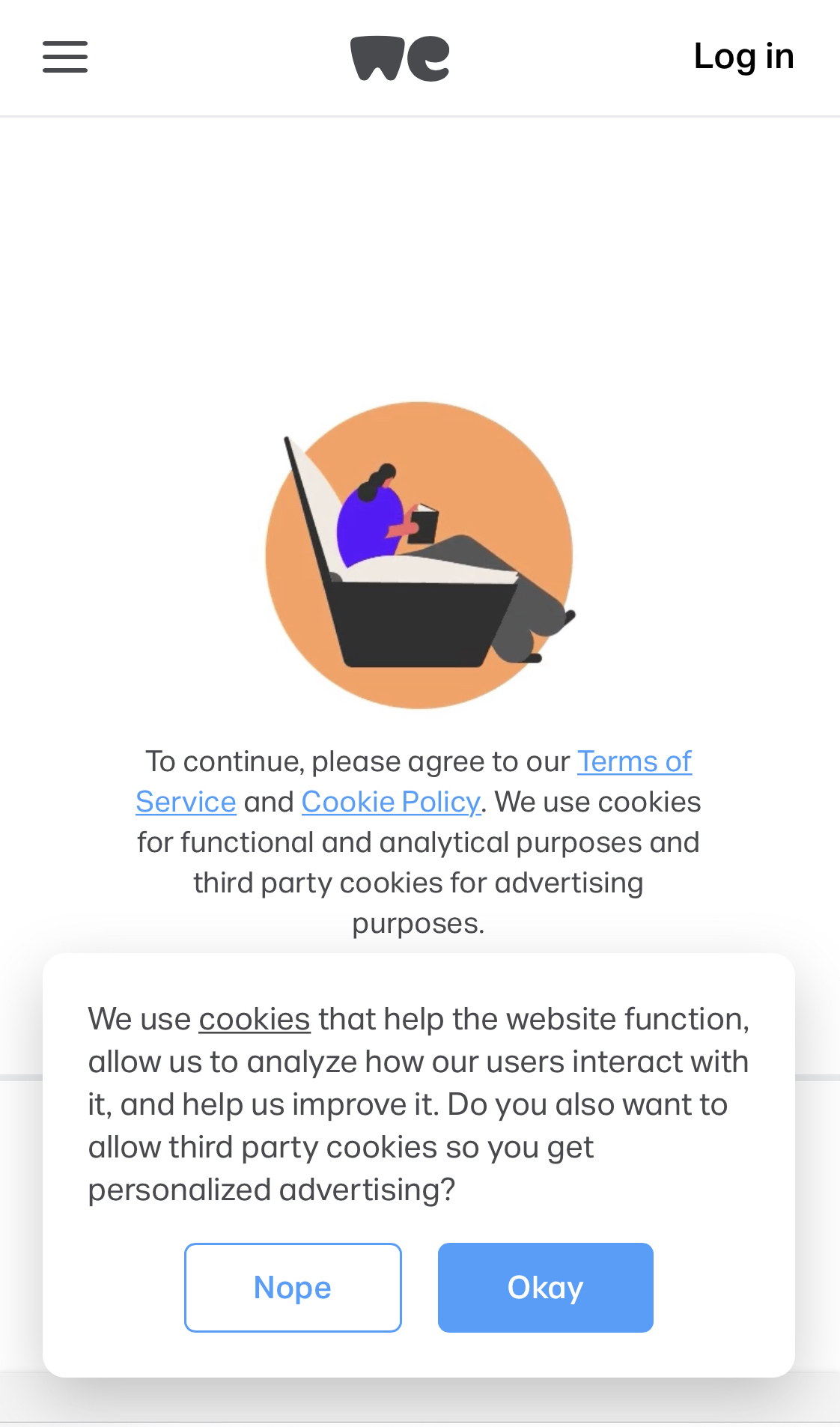 3. Please wait until the download page is fully loaded, then tap 'Download all as .zip". Here's a picture of what the download page may look like, and you'll also be given the option to open your transfer in our Collect app: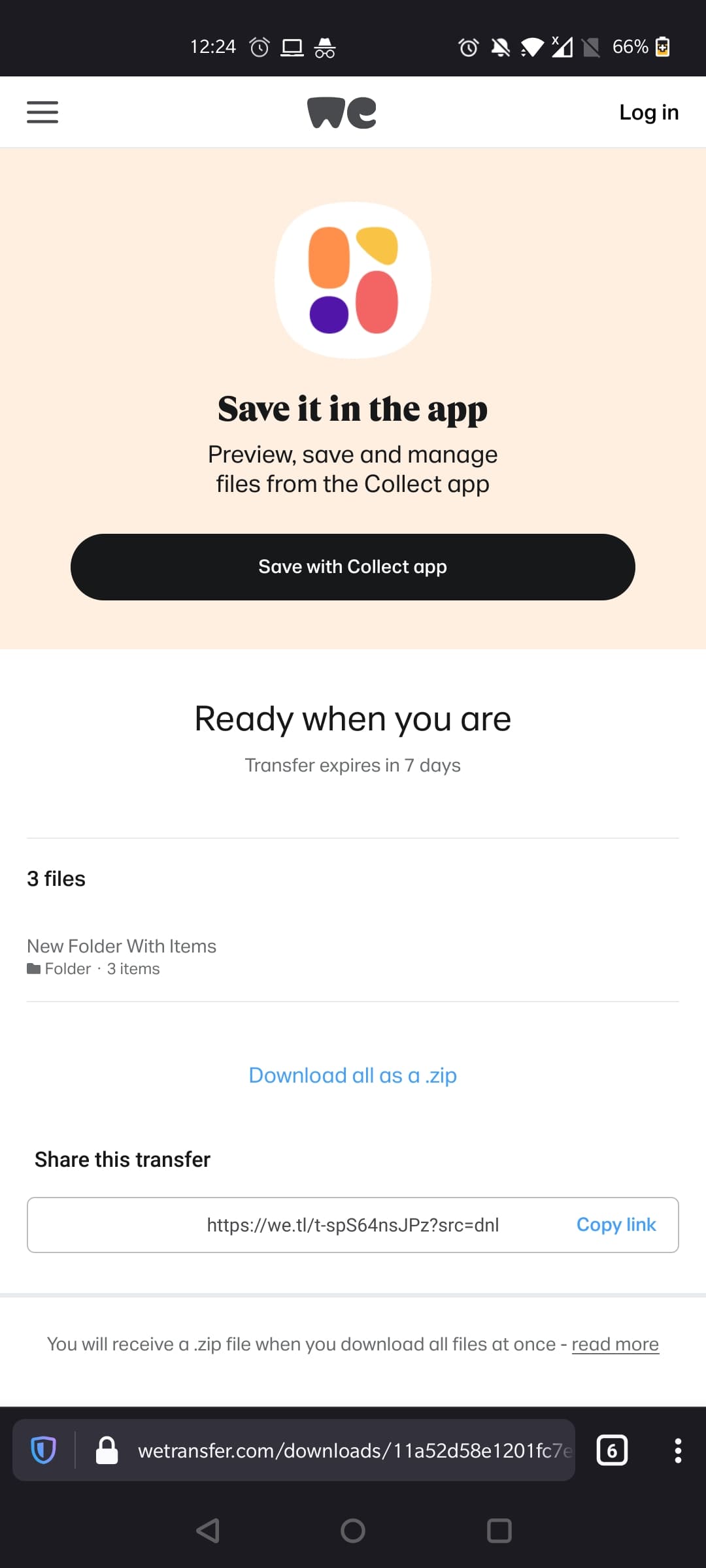 4. On some devices it may look like nothing's happening when you click download, but your progress bar should indicate you are downloading. Another neat arrow is added in the picture below, to show you where you can see you are actually downloading.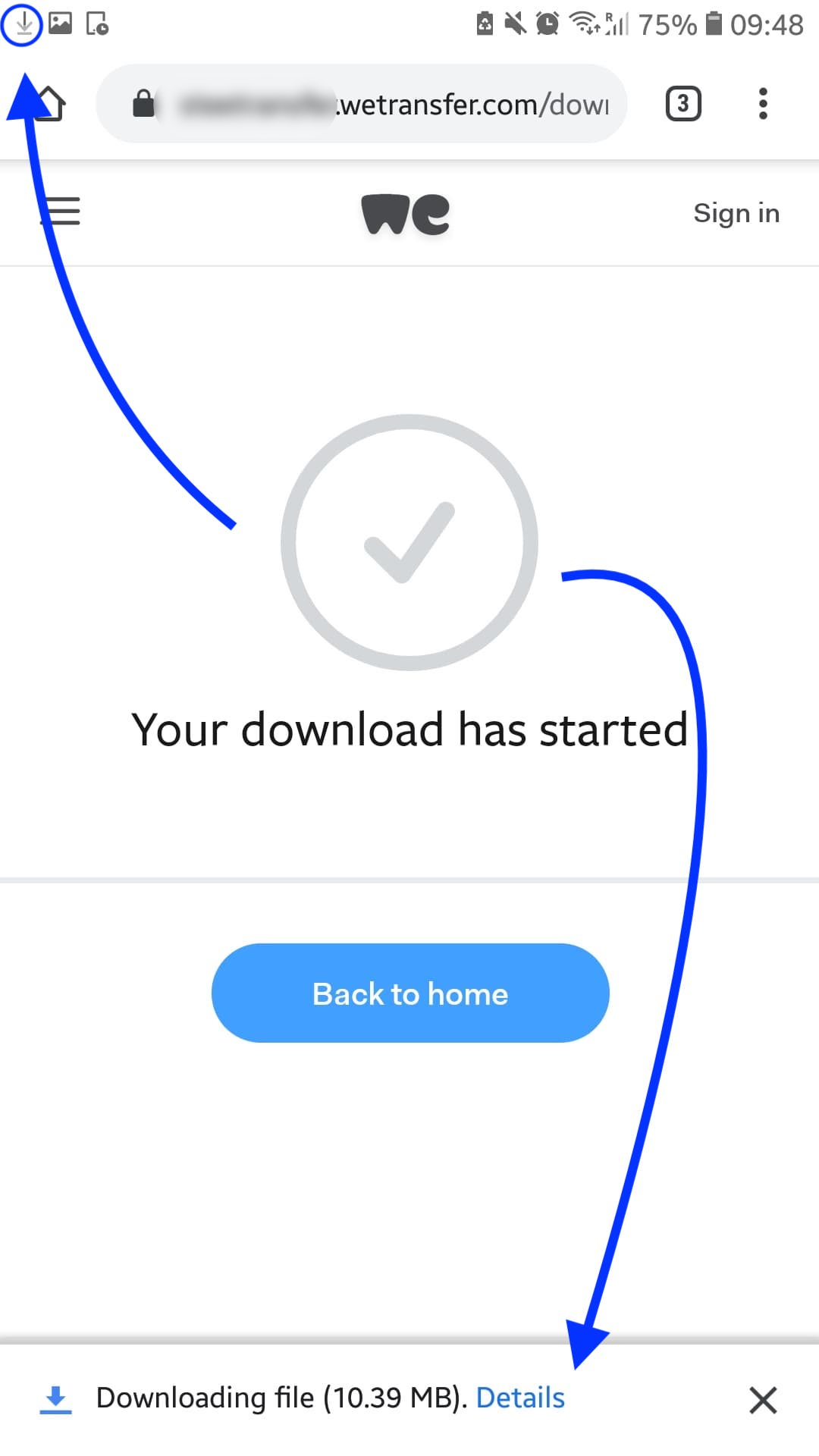 5. When the download is done, you can tap on the file name in the progress bar or by directly going to your Downloads folder and looking up the zip file.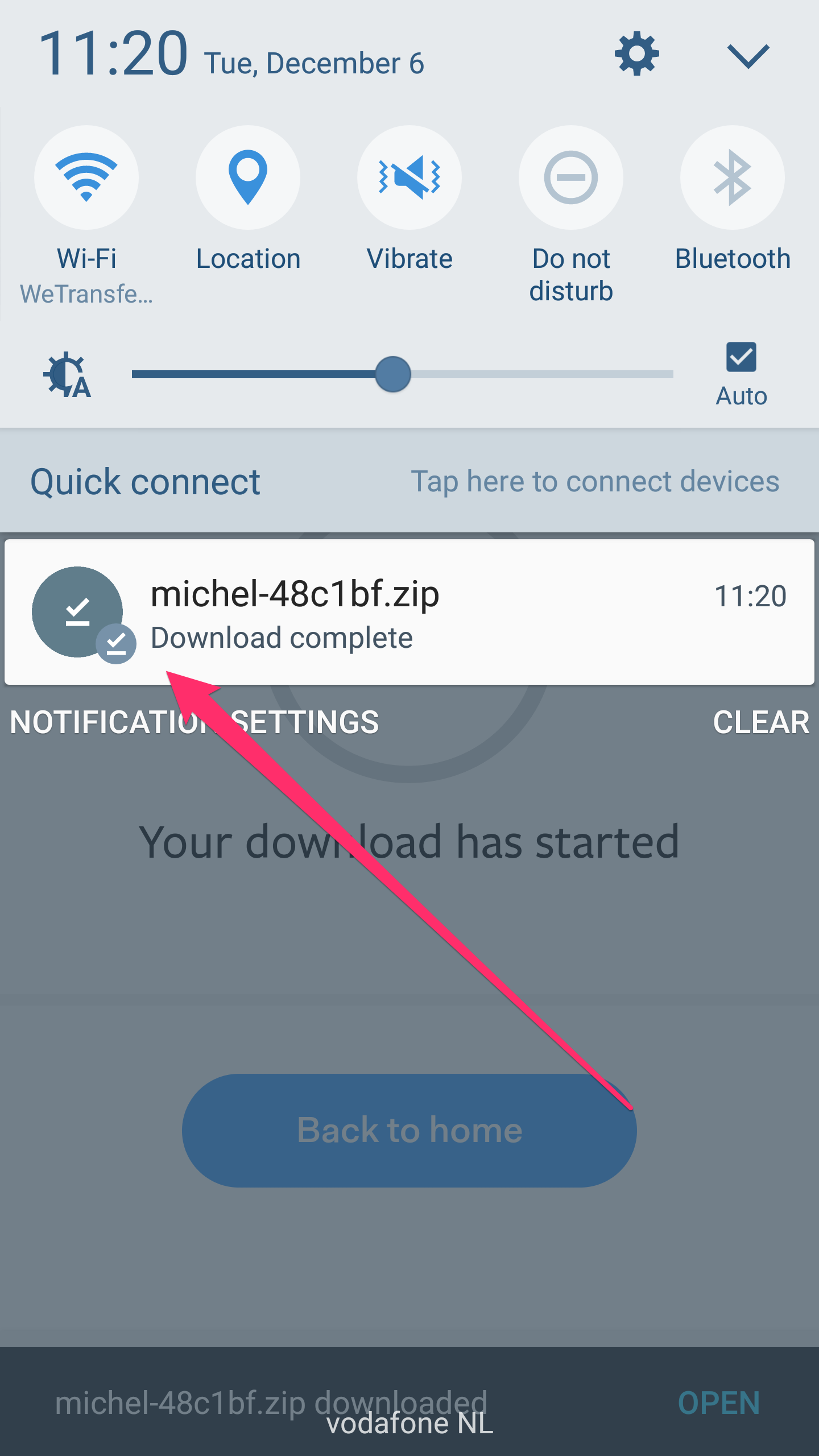 6. If you've downloaded all files as a zip file and have the WinZip app installed, you'll be given the option to open the zip with it. With WinZip you can open the files for preview by tapping on them or you can extract the files from the zip file in a desired location.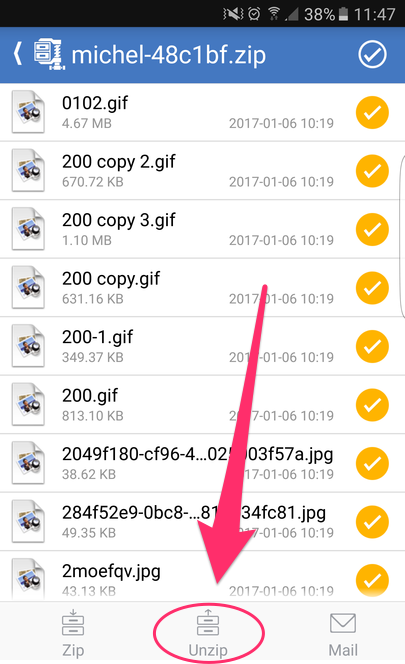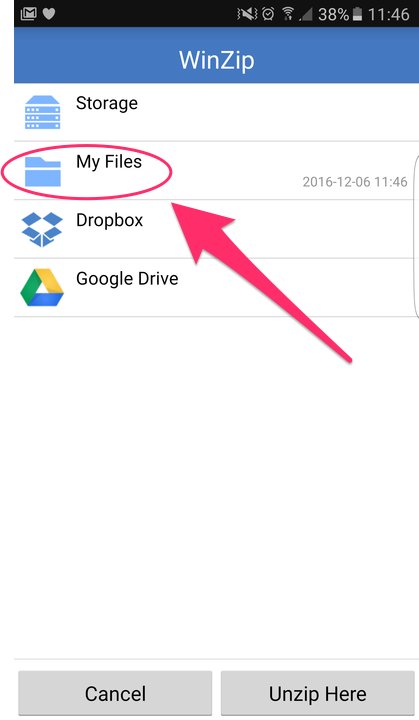 Please note that the steps shown above may look slightly different, depending on your version of Android, and the specific that you're using.
You will need to have the ES File Explorer or WinZip for Android on your device to handle Zip files.
If you have problems with the WinZip app, please contact the support of WinZip (help@winzip.com). WeTransfer Support can't fix that for you. Thanks!
---