Hi there! Sorry to confront you with some big red text like this but you should know that from June 1st 2023, we are discontinuing support for older versions of the Mac app.
This means that you will need to install the latest version which can be found in the App Store here.
Please know you will require macOS 12.4 or higher in order to install the app.
With the WeTransfer Mac app, it is possible to set the expiry date of your transfer if you have a WeTransfer Pro or Premium subscription.
Firstly, click the 'We' icon in your menu bar to open up the Mac app, and then click the gear icon in the top right-hand corner. Then from this list, choose Settings.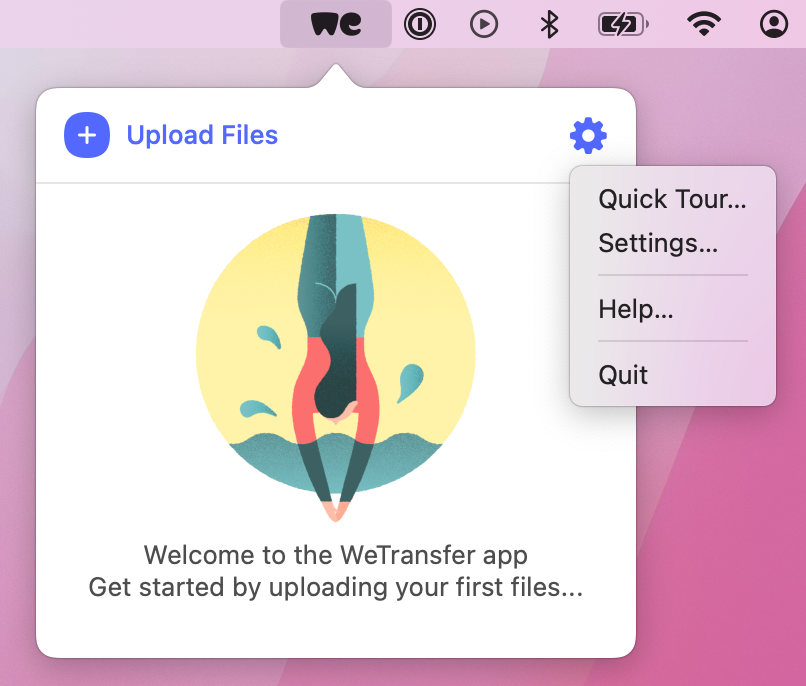 In the WeTransfer Settings panel, you will see an option to set the "Delete transfers after" date. All transfers sent using your Mac app from that point onward will have this default expiry date that you set.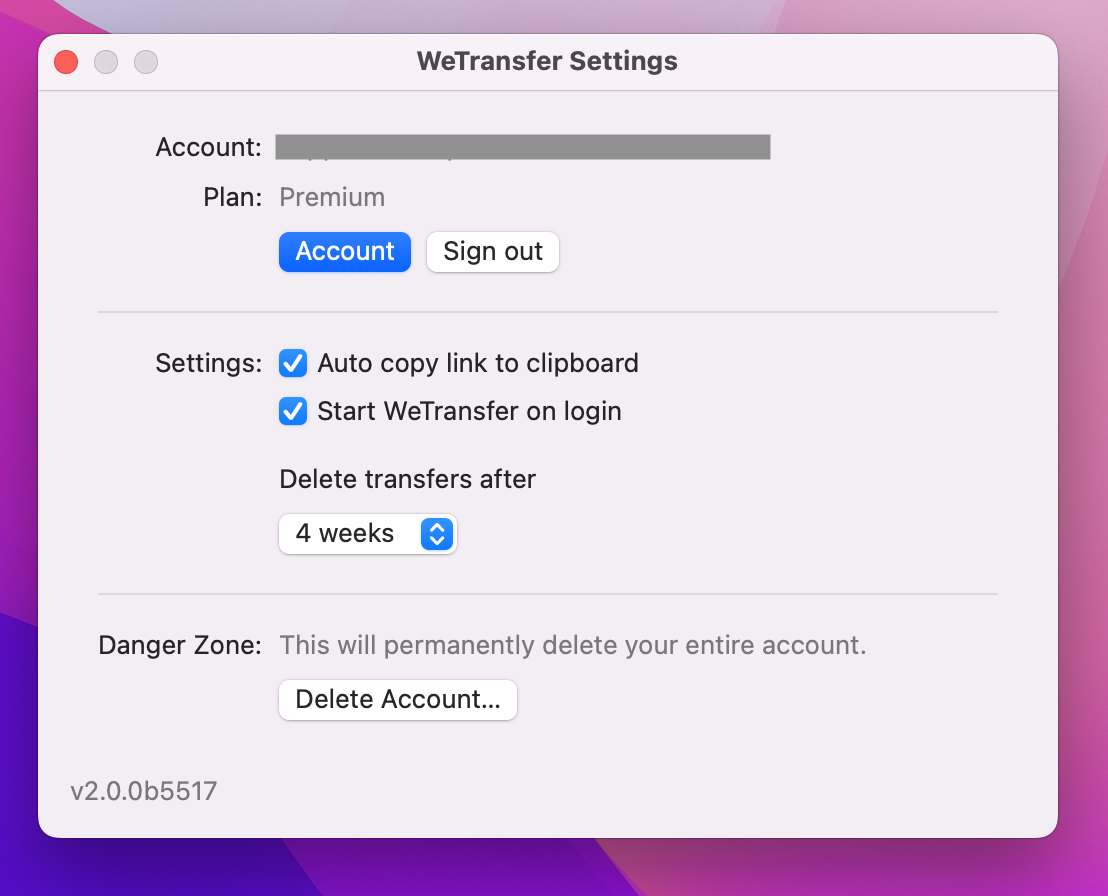 Please know you are not able to change or set the expiry date with a free subscription. Transfers sent with a free ad-supported account will expire after 7 days.
Happy transferring!
---