Add comments and markup to your review items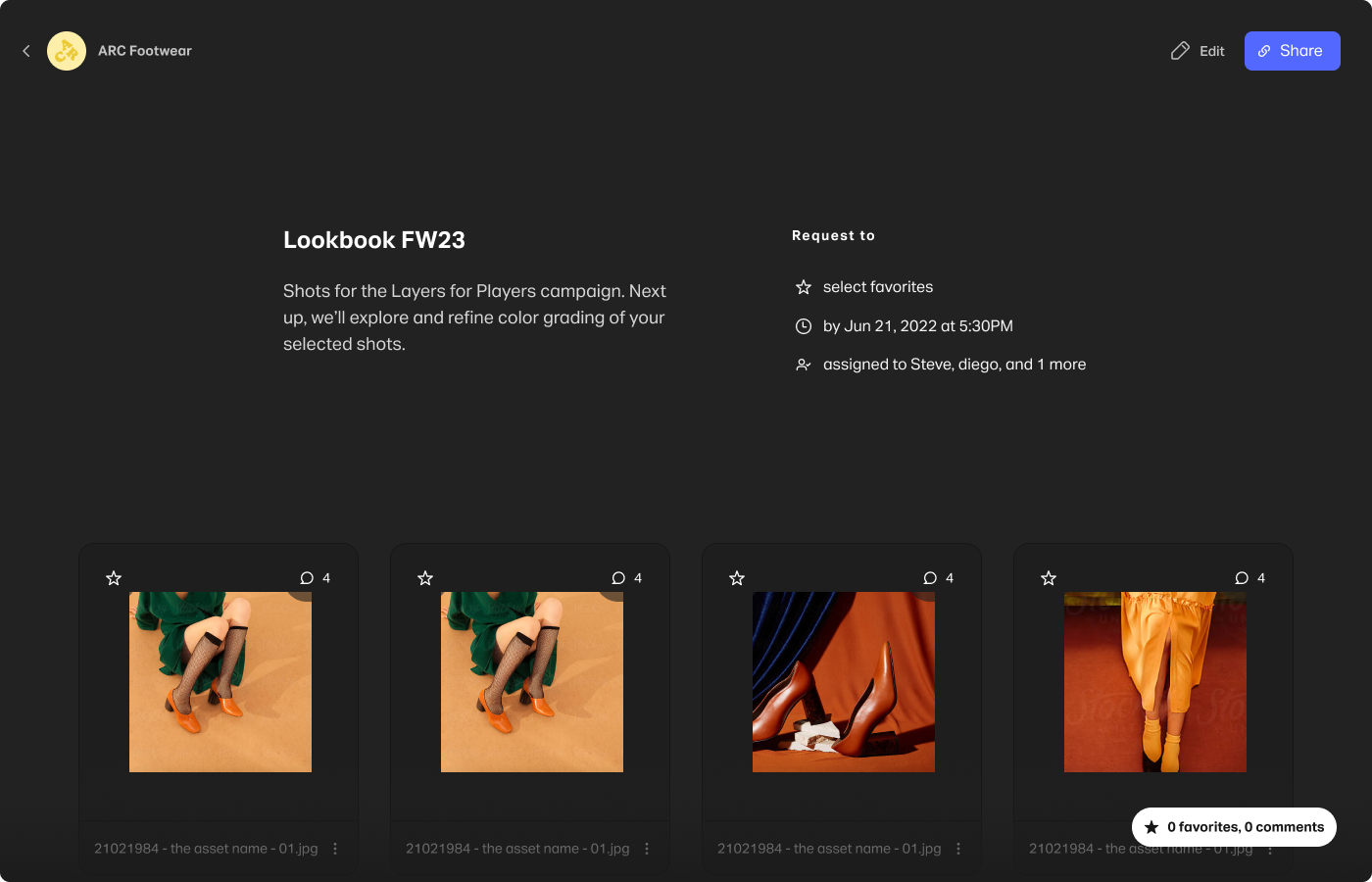 A review is a page you create to share your creative assets with your clients and collaborators. You can explain your work, request favorites or approval, set a due date, and discuss ideas with comments. All your feedback is gathered automatically in one easy overview.
You can create a review instantly from WeTransfer home page, or create and gather them inside a portal page. The amount of reviews you can create depends on your plan type:

| | |
| --- | --- |
| Premium | Unlimited reviews |
| Pro | Unlimited reviews |
| Free | 5 reviews |
You can always upgrade your plan to unlock more reviews.
Create a review

First things first, open up Portals from the top navigation menu on WeTransfer.com.

From the Portals home page, you can get started with a new review right away by clicking the 'Create review' button in the top-right corner of the home page, or on the '+' button next to the Review title.

You can also create and add a review to one of your portals. Open your portal and click 'Create review' in the top-right corner of the portal page. Anyone with access to that review link can access all reviews within that portal.
Add your files
Drag and drop the items would like reviewed onto the screen. Alternatively, you can click on 'Upload files' and select your desired files You can add all file types like images, videos, audio and PDF files

Click on '+ Add' in case you want to add additional files. You can add as many items as you need to the review.
Once your files are uploaded you can add a title by clicking on 'Review Title' and typing in your chosen title for the review.
To complete your review description, click on 'Add a description to your review' and type in the appropriate information for this section.

To set your preferred display mode, you can toggle between "Thumbnail" or "Walkthrough" by clicking the button in the top left corner (next to + Add).
We currently support previewing of PDF, PNG, JPG, JPEG, TIFF, .MOV and .MP4 files. You can read more on what file types you can preview on portals here.
Request favorites or approvals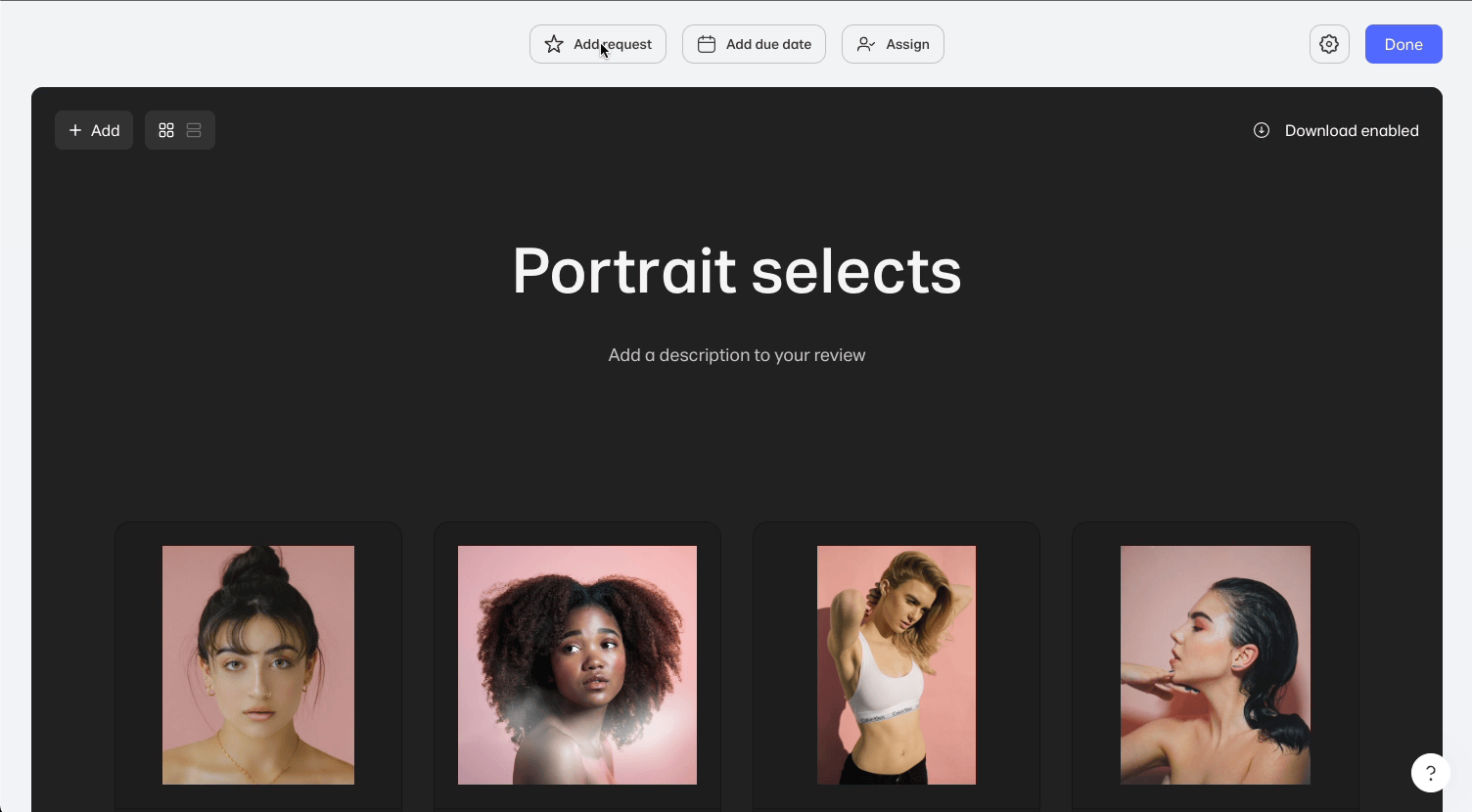 Looking for specific feedback? Add a request to let reviewers know exactly what you need.
Click Add request to select 'Favorite items' or 'Approve items'. Your reviewers will be able to select items in your review to favorite or approve. We will collect these favorites or approvals for you in your review report. Adding a request is optional.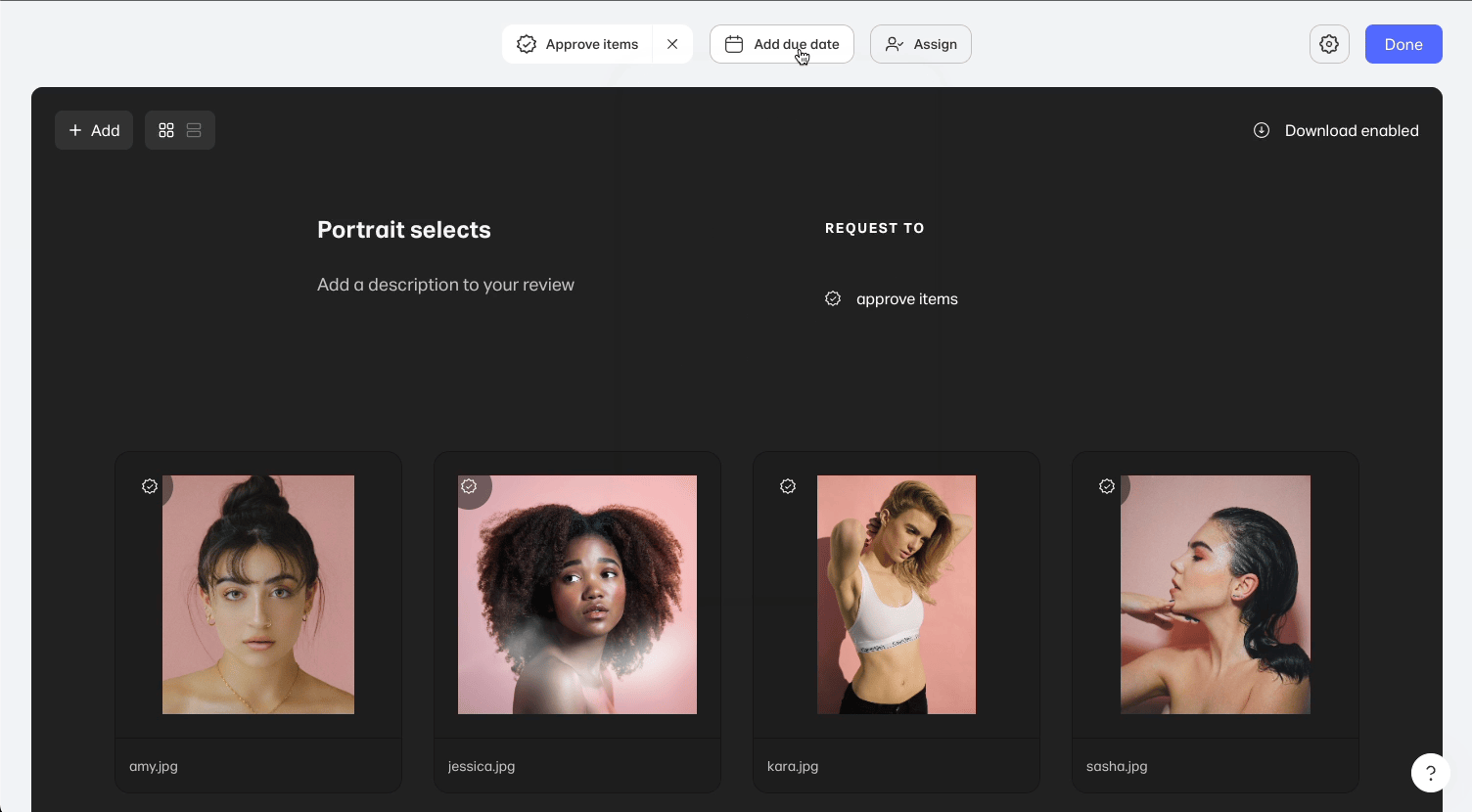 Set a due date
Make your deadline clear by setting an (optional) due date.
Click on Add due date and select your date from the calendar, then click Set due date. Assigned reviewers receive an automatic reminder by email.

Assign your review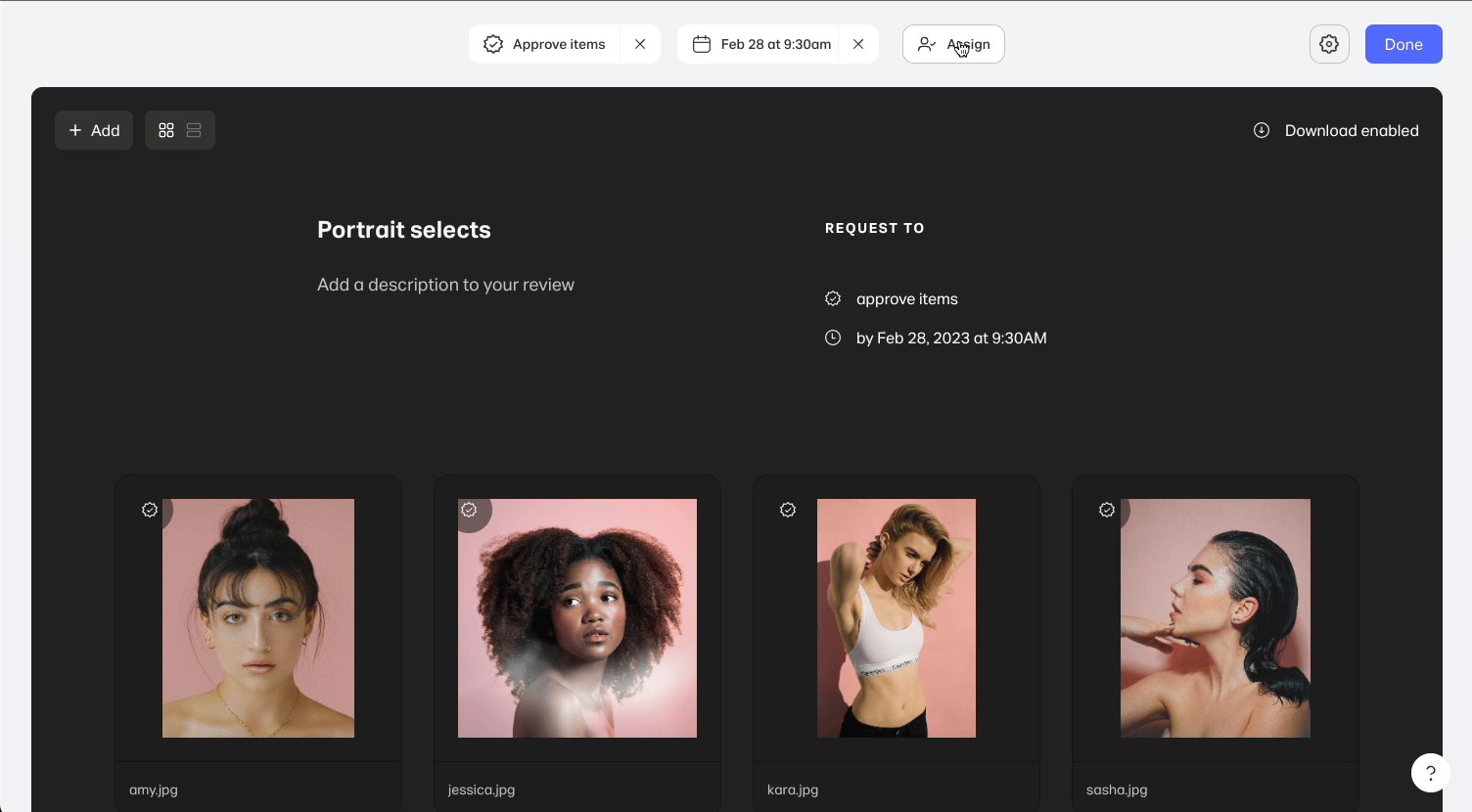 Need someone's specific input? Assign your review and keep track of their progress.
Set your assignees by clicking on Assign at the top of the page and enter their email addresses. Setting assignees is optional. Anyone assigned to your review will receive an email invite to complete your review, and due date reminders if set.
Add comments and markup to your review items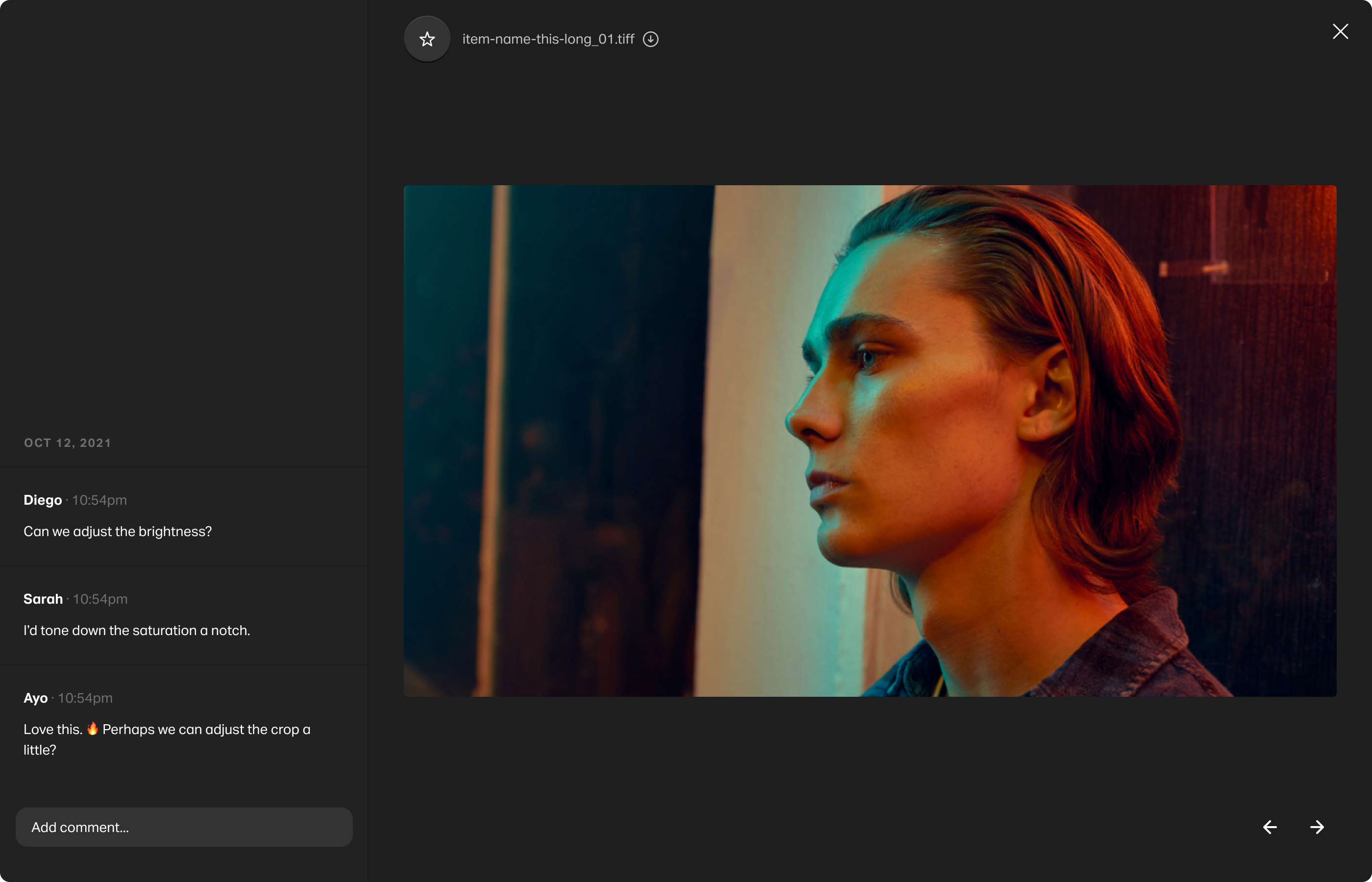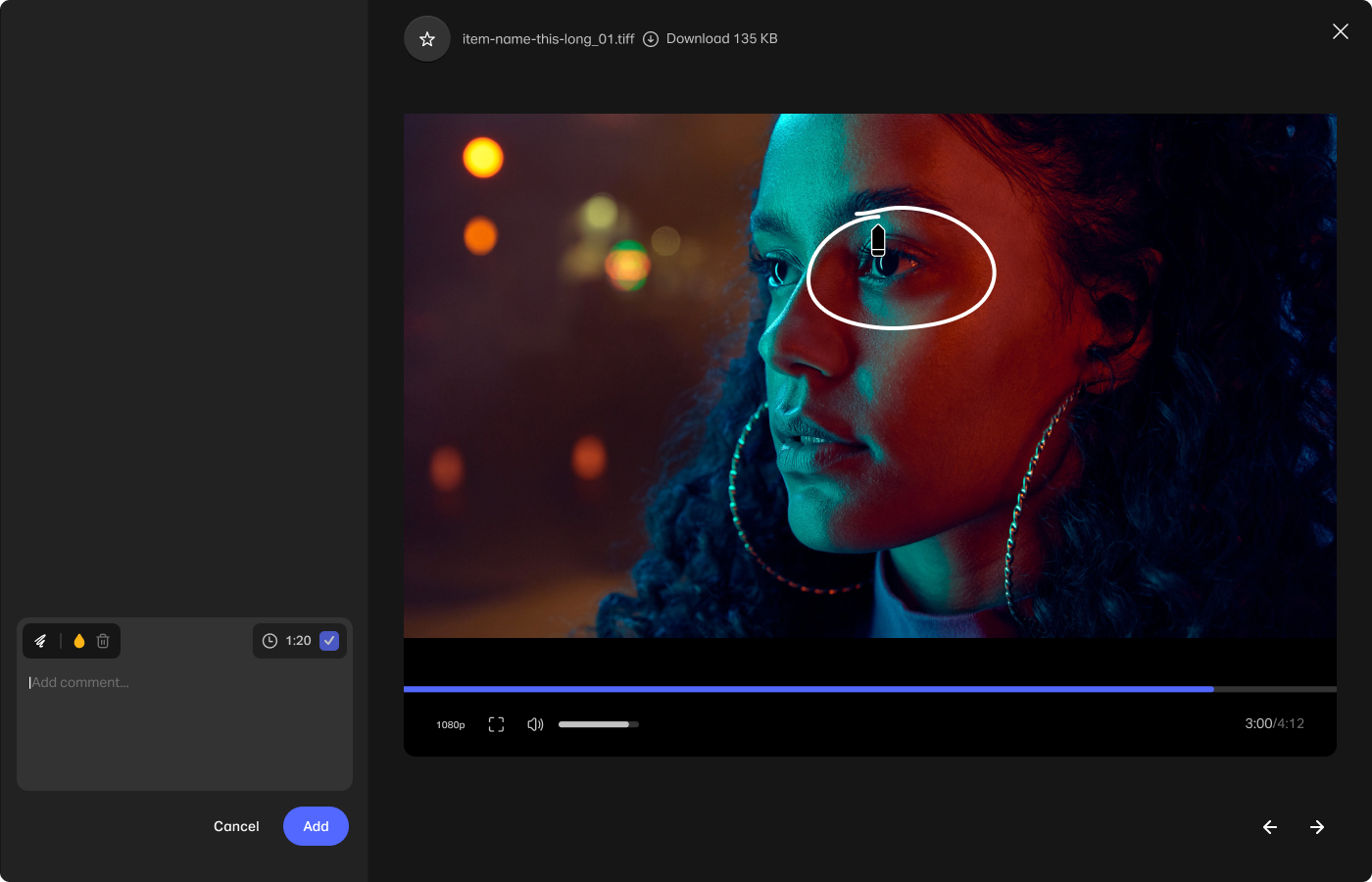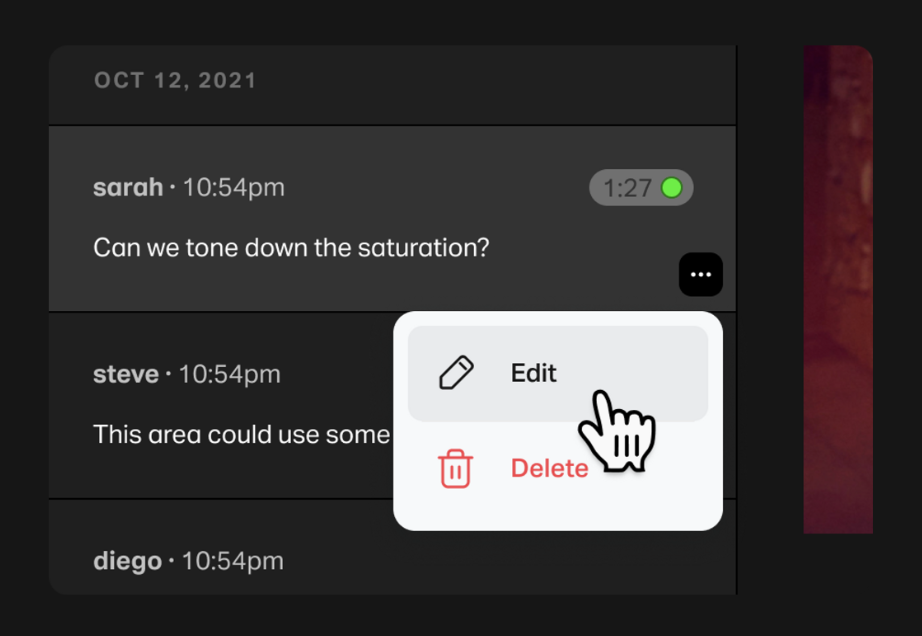 It is possible to add comments and markup annotations on each item within your review.
Click on the item you would like to comment or annotate.

On the bottom left of the screen click on 'Add comment'.
When you are finished commenting you can click the 'X' in the top right corner to return to the review editor.
You can alternatively hover over the image, video or PDF to reveal a pen tool which you can draw and annotate your files with. These annotations are anchored to a time stamp in the comments section which can be revealed at any time by clicking on the comment. More on markup here.

For audio files, hover over the audio visualiser and slide left to right to choose a timestamp. Click to save the time and add your comment.

Your comment and timestamp will be posted for all within the review to see.

To edit or delete your saved comment/markup, click on the 3 dots next to your comment. More on this here.
More review settings
By clicking the gear icon in the top-right corner of the page, you'll find the following options:
Disable Comments
Disable Downloads for all reviewers
Disable passphrase if one was set for your portal
Publish your review
Review ready? Click the 'Publish' button in the top-right corner of the page. Once you've published your review, you can decide how you want to share it. Made a mistake or want to change some elements of your review? Then just click here to see how to edit a review.
Cannot create a review?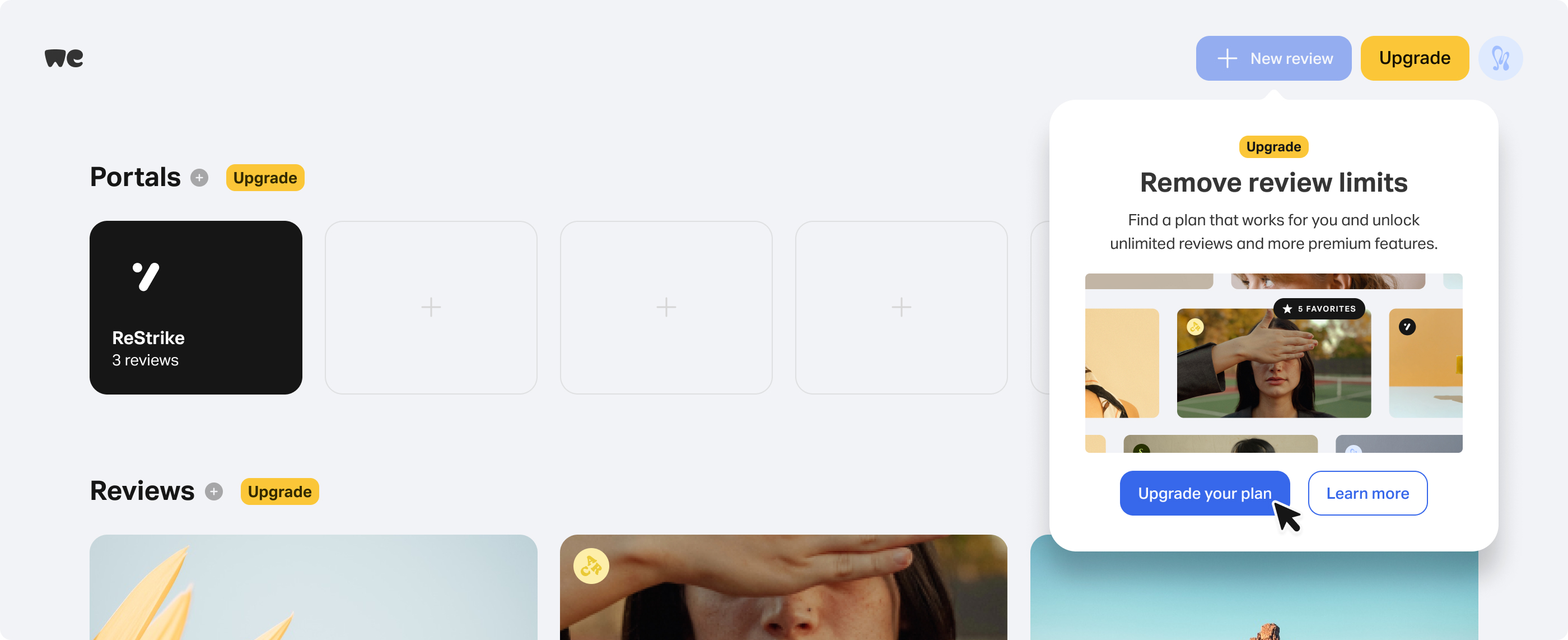 If you can't create a review, you might've hit your 5-review limit. This means you need to upgrade your plan or delete some reviews.
Related Articles
---