You have created, assigned, and published your review but are wondering how you can share the review with others. You're in the right place to find out how!
Once your review has been published a blue 'share' button will appear on the top right-hand side of your review (as seen below). Here you will have 2 options:
Share review link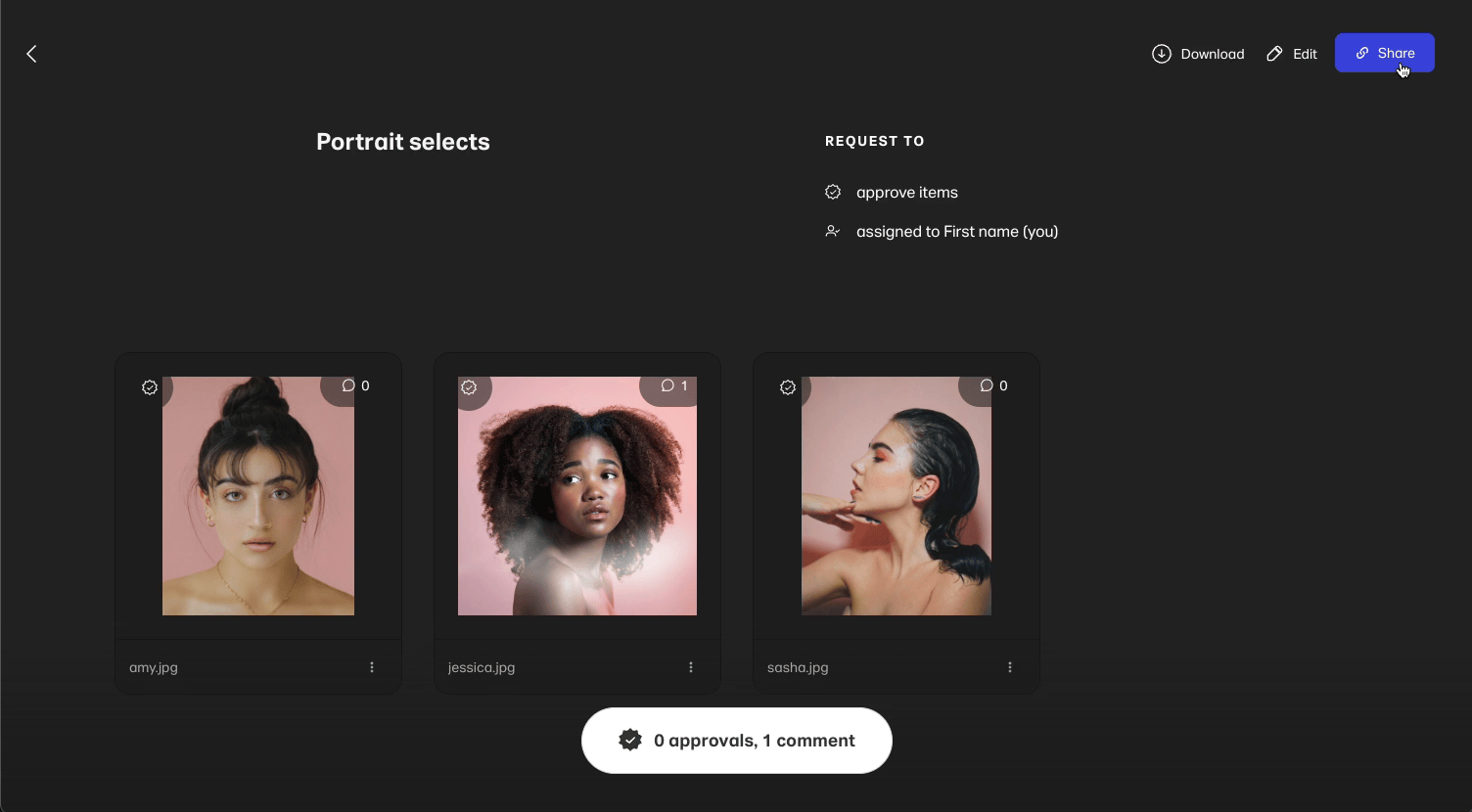 Everyone with this link can access the review. Depending on your review settings, they can leave comments/markup,
favorites or approvals, and download files. These will be known as your reviewers. You can share this link how you like with who you like!
Send review link by email

Don't want to share the link yourself? We can send the review link for you, via email. Again, these reviewers can comment, action, and download depending on your review settings.
Edit and assign your review
You can always edit your review if you want to assign people to the review. These are a special type of reviewer who are known as assignees. They will receive an email invite, receive due date reminders, and their review progress is tracked via the report. Assignees can be added in the review editor as seen below.
You can also access the review editor by hovering over your review on the portals homepage and clicking 'Edit review' via the quick menu as seen below.
Your reviewer does not need a WeTransfer account to view or action your review.
Related articles
---