You have received a review link and you are wondering what to do next? Below is a step by step guide on the flow from receiving a review email to sending your feedback back.
You don't need a WeTransfer account to action the review you have been invited to.
To get started, simply click on the blue 'Start review' button at the bottom of the email. You do not need an account to action a review, you will, however, be asked to accept our terms and conditions and enter your email address when adding an action or comment.
Review feedback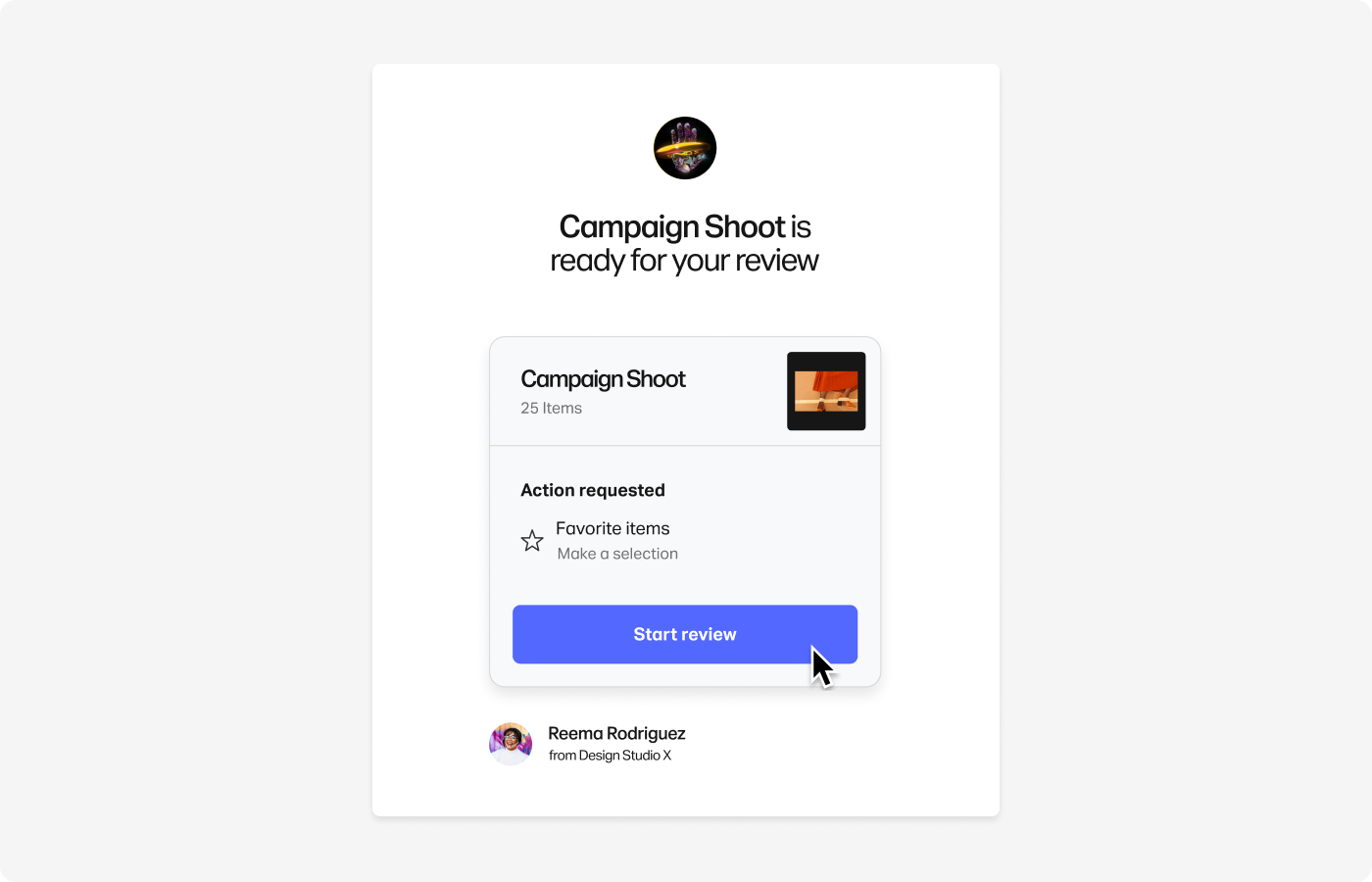 Next, you will be brought to the review itself. Here you will see the actions set by the creator. There is the possibility to favorite and approve items or you can also add comments or markup to assets. You can read more about these actions and how to download assets here.
Add comments to your review items
It is possible to add comments to each item within your review.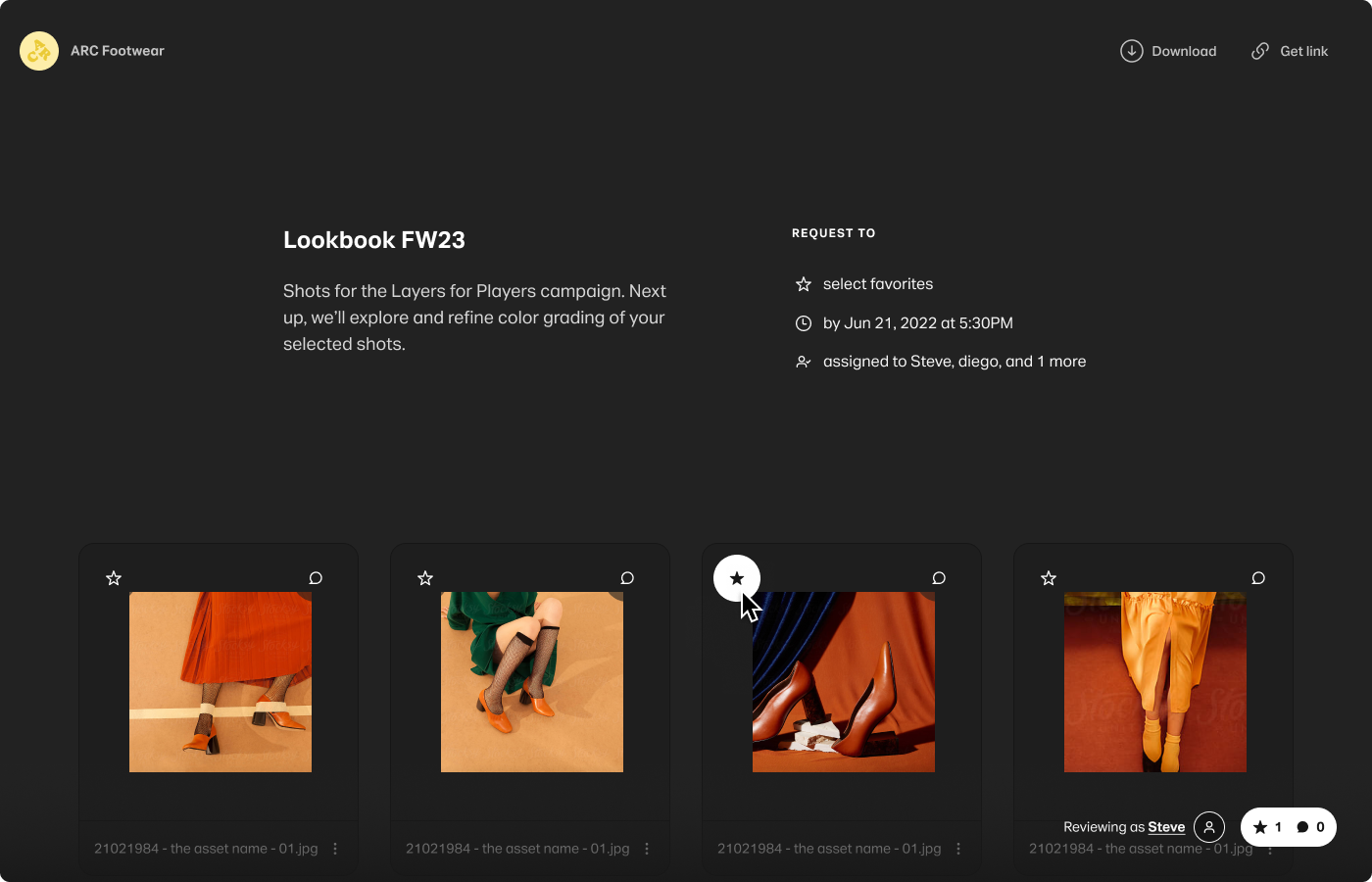 Click on the file you would like to add the comment to

On the bottom left of the screen click on 'add comment'
A box will appear for you type and click 'add'

Your comment (with timestamp for videos) will be posted.
You will be asked to identify yourself when adding an action or comment. All actions and comments are automatically saved as you work through the review. You can always go back and remove any favourited or approved items.
Reviews within a portal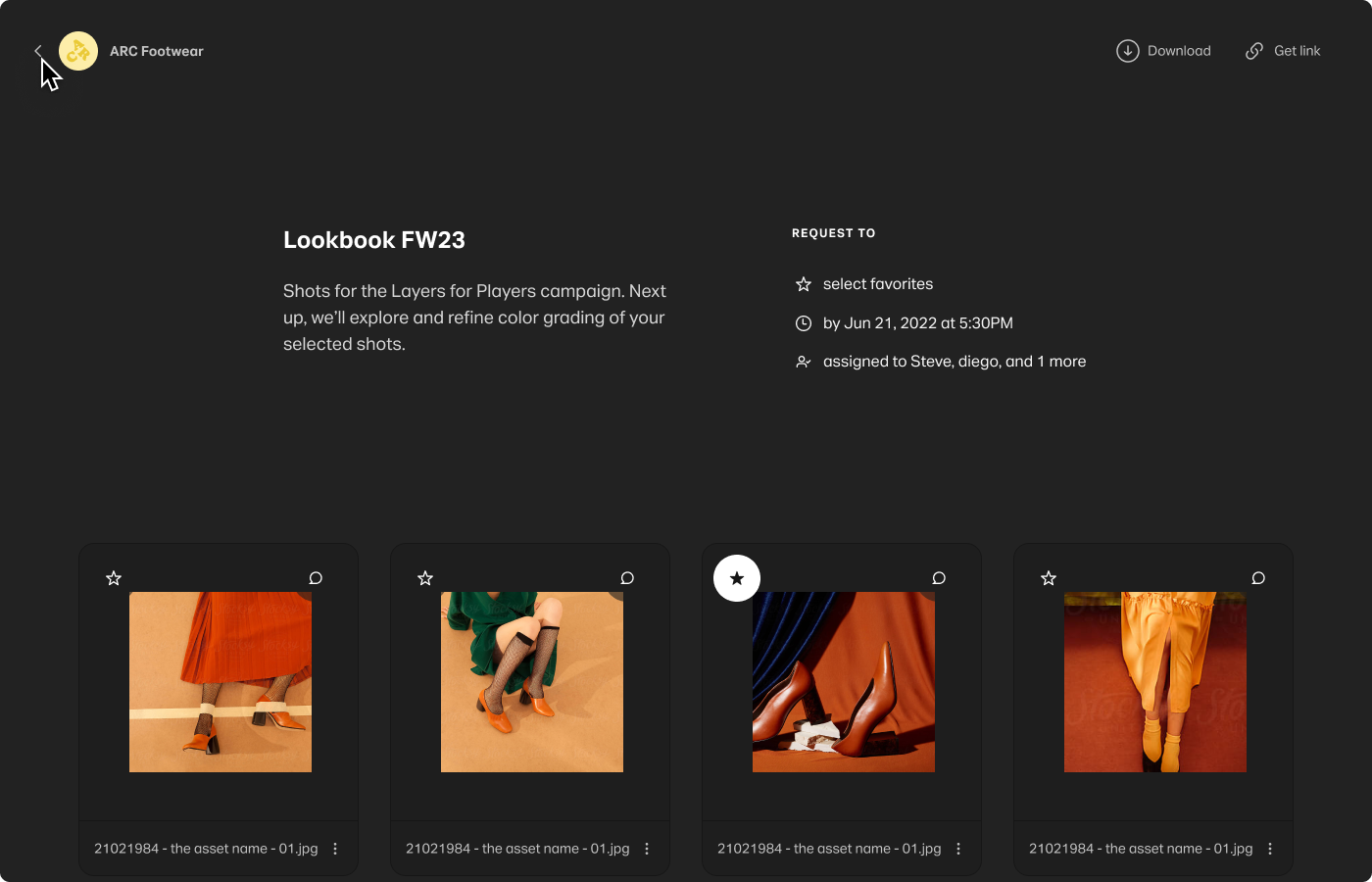 When collaborating it could be that a creator will have multiple reviews within a portal that you are able to view. To access previous reviews simply hit the back '<' arrow on the top left of the review to access the portal as seen below.
Related articles
---