Markup gives you the ability to visually annotate images, videos, and PDFs whether you are the creator or receiver of a review. Markup is part of the commenting feature. You mark an area on the asset, type your feedback, and click "Add".
Add markup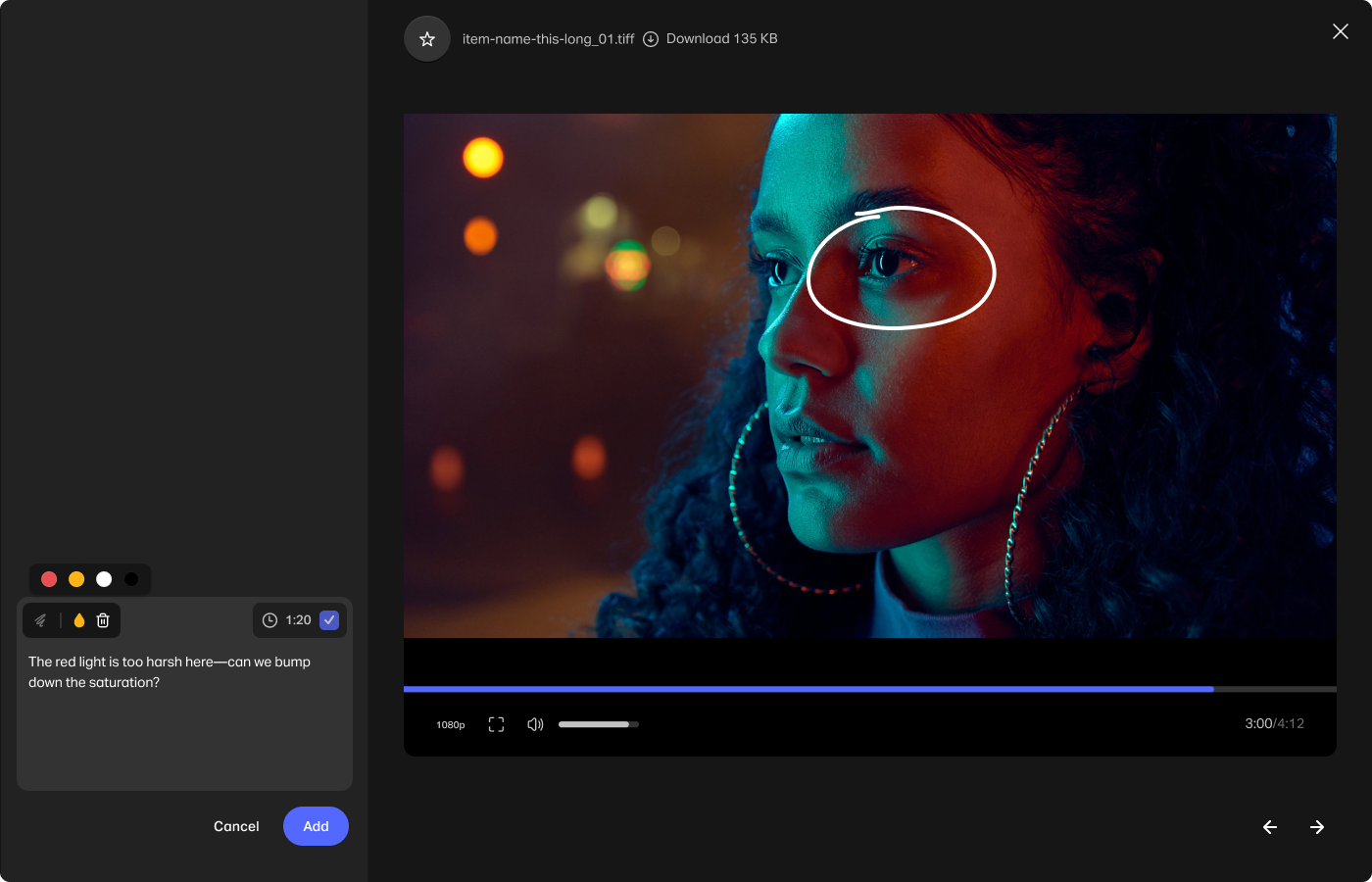 Hover over the media to find the pen tool (it's always active and ready for you).

Start drawing, and notice the comment box popping open when you draw something.

Type a comment to add more context (or don't—you can submit markup by itself).

Hit "Add" below the comment box.

Then click on the submitted comment to reveal your markup.

You can always change the colour of your markup from the comment box.

Your markup will always be a part of a comment—whether you add text or not. This way you can find it easily. On videos and PDFs, you can add markup on specific frames or pages.
Edit markup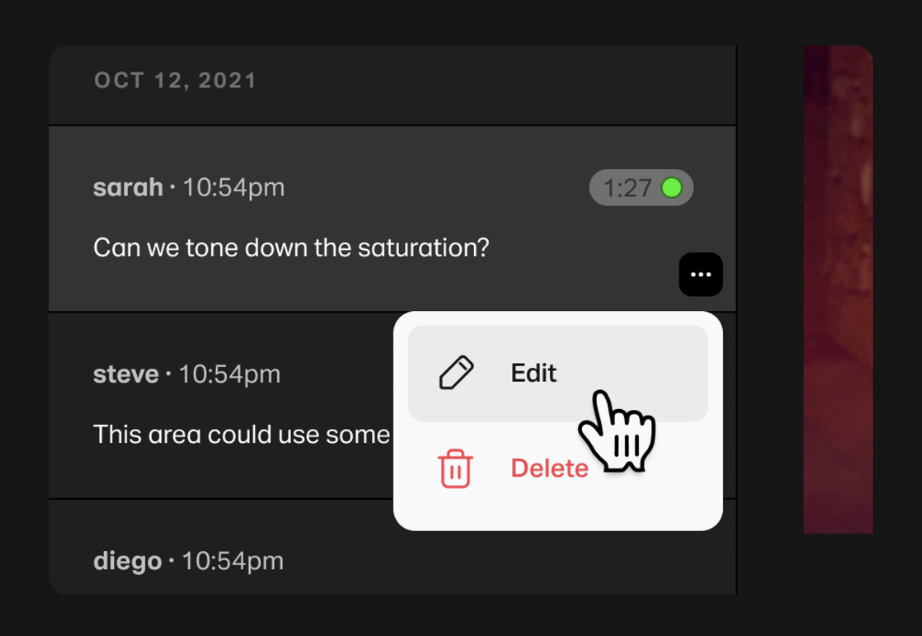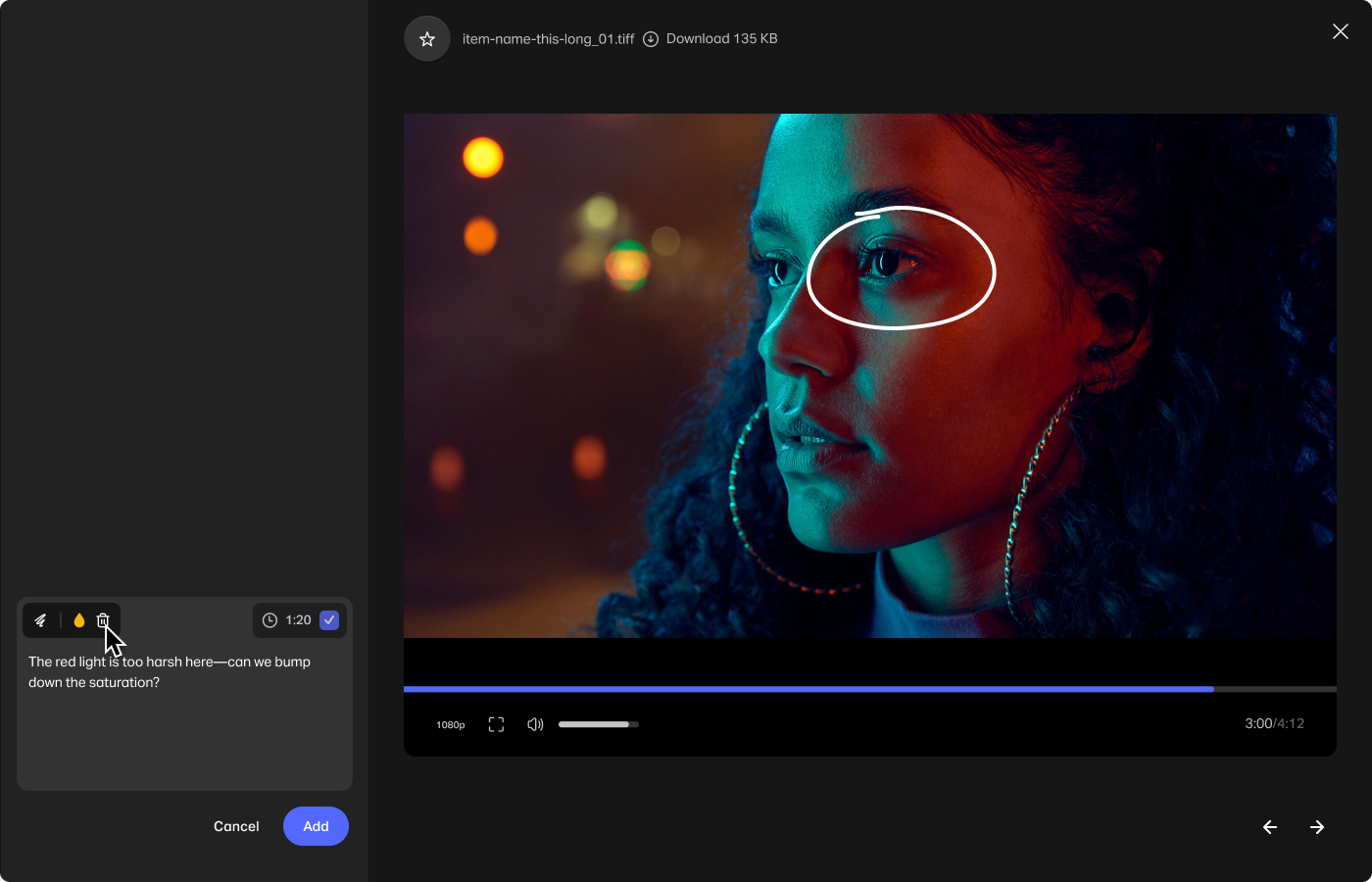 To edit or delete a saved comment/markup in a review, simply click on the 3 dots next to your saved comment.
To remove your markup that is not yet saved and to start again, you can either hit the trash icon within the comment box or the 'cancel' button below the comment box.
View markup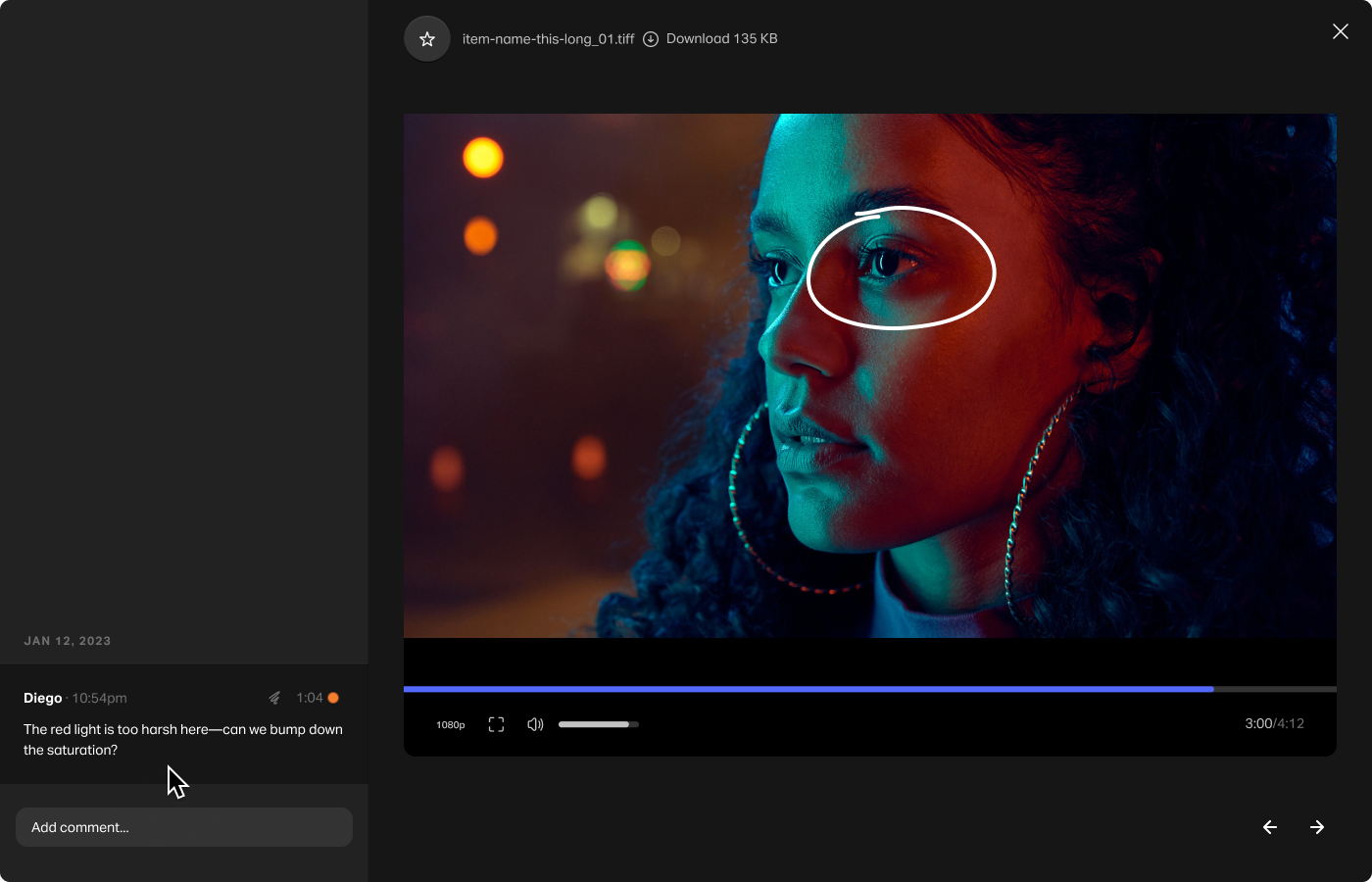 Comments that contain markup have a stamp in the top-right corner. To reveal the markup, you need to click on a comment.
Good to know
Markup can be applied to all visual assets: images, PDFs and videos.

Markup cannot be created on mobile - but you can still view comments that contain markup.
Related articles:
---