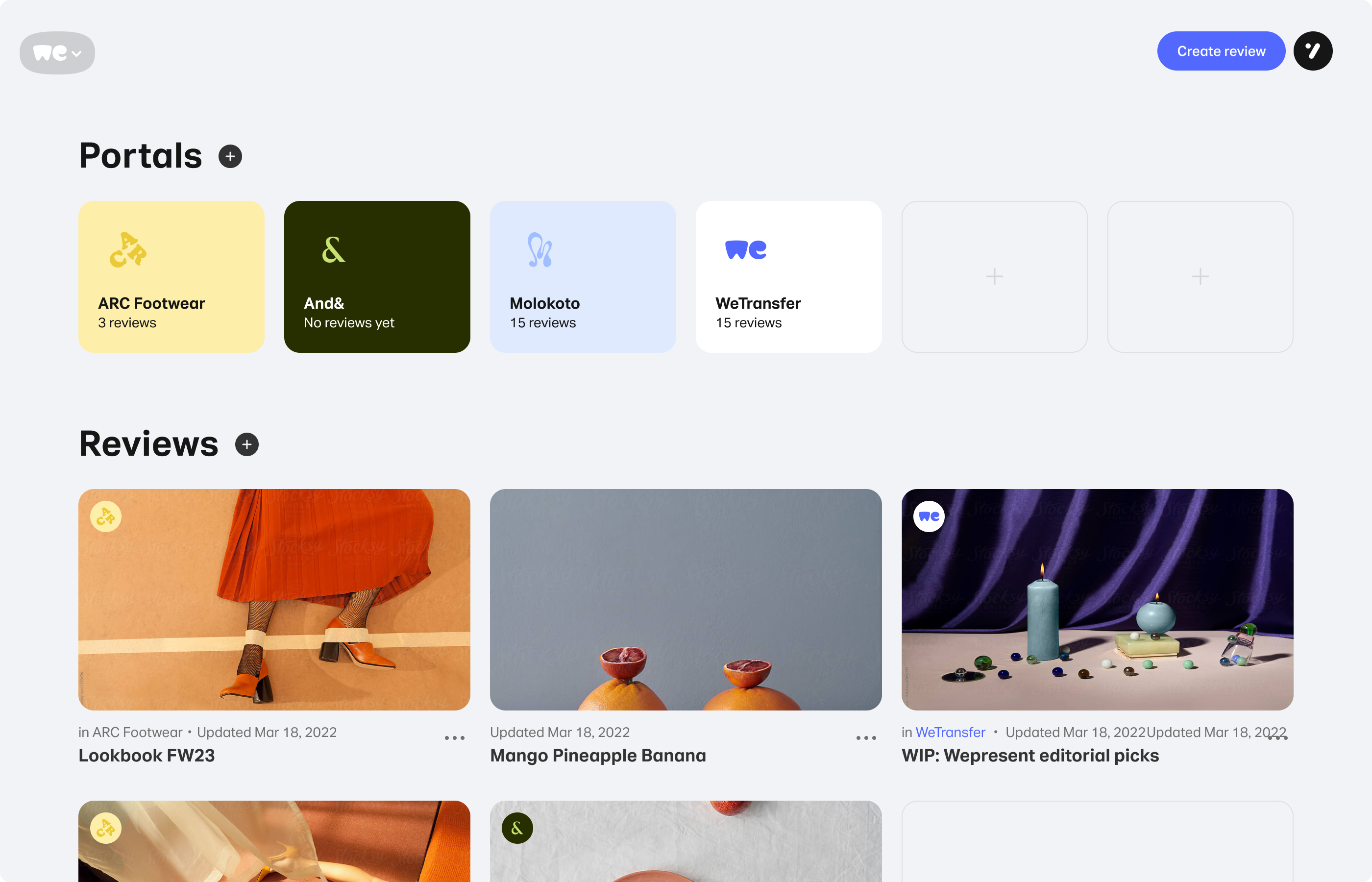 ↳ Portals home page
As a photographer, artist, designer, or studio, you're used to juggling files, projects, feedback rounds, and requests from clients. With portals and reviews, we've put all the tools you need to present, organize, and discuss your work in one place.
With portals and reviews you can…
Share your creative assets with style.

Request, discuss, and gather feedback.

Make access easy with a single link.
Portals and reviews is available for all WeTransfer Pro and Premium subscribers.
Open Portals from the top navigation menu on WeTransfer.com or find out more here.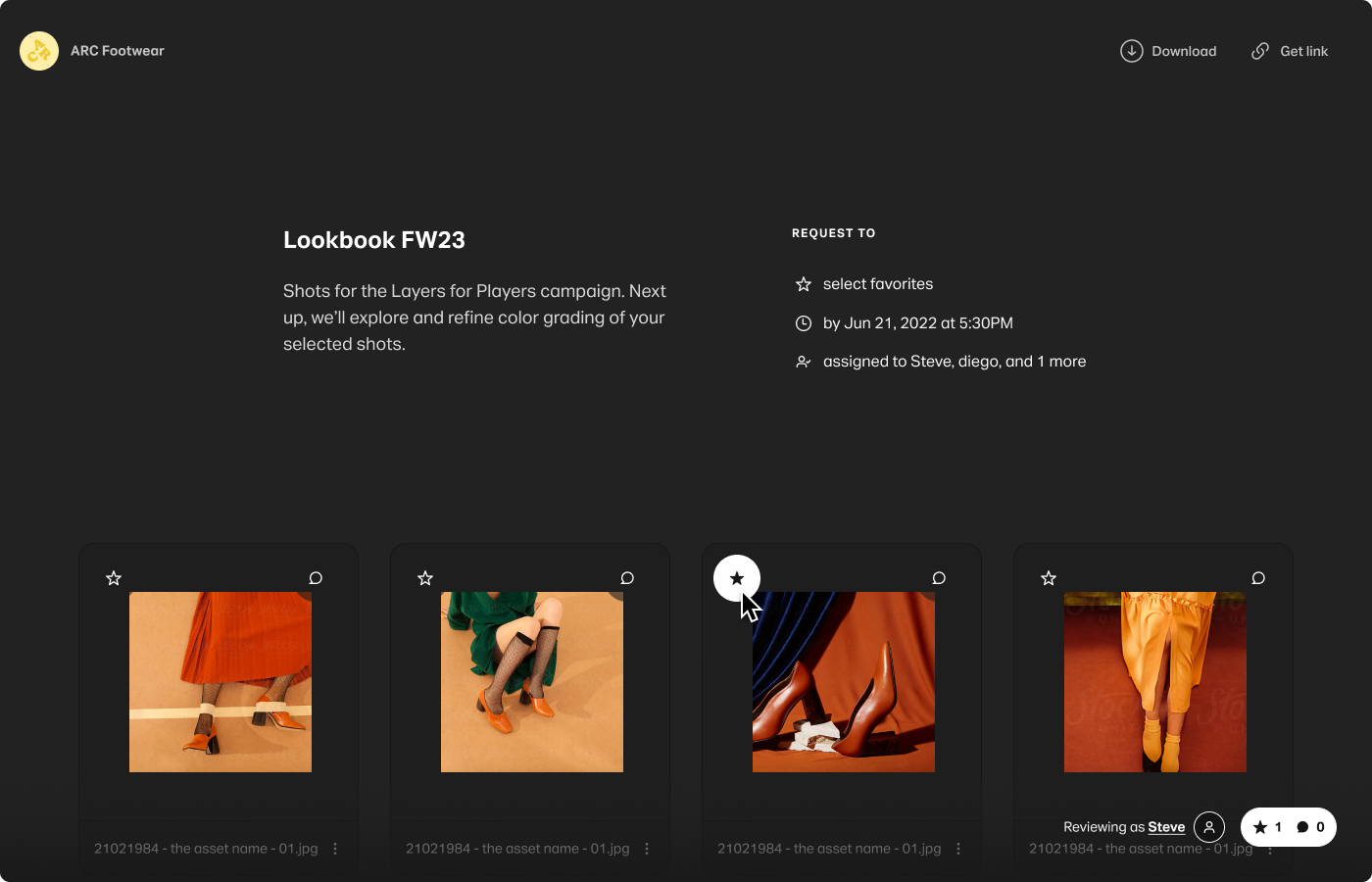 ↳ Submitting favorites on a review page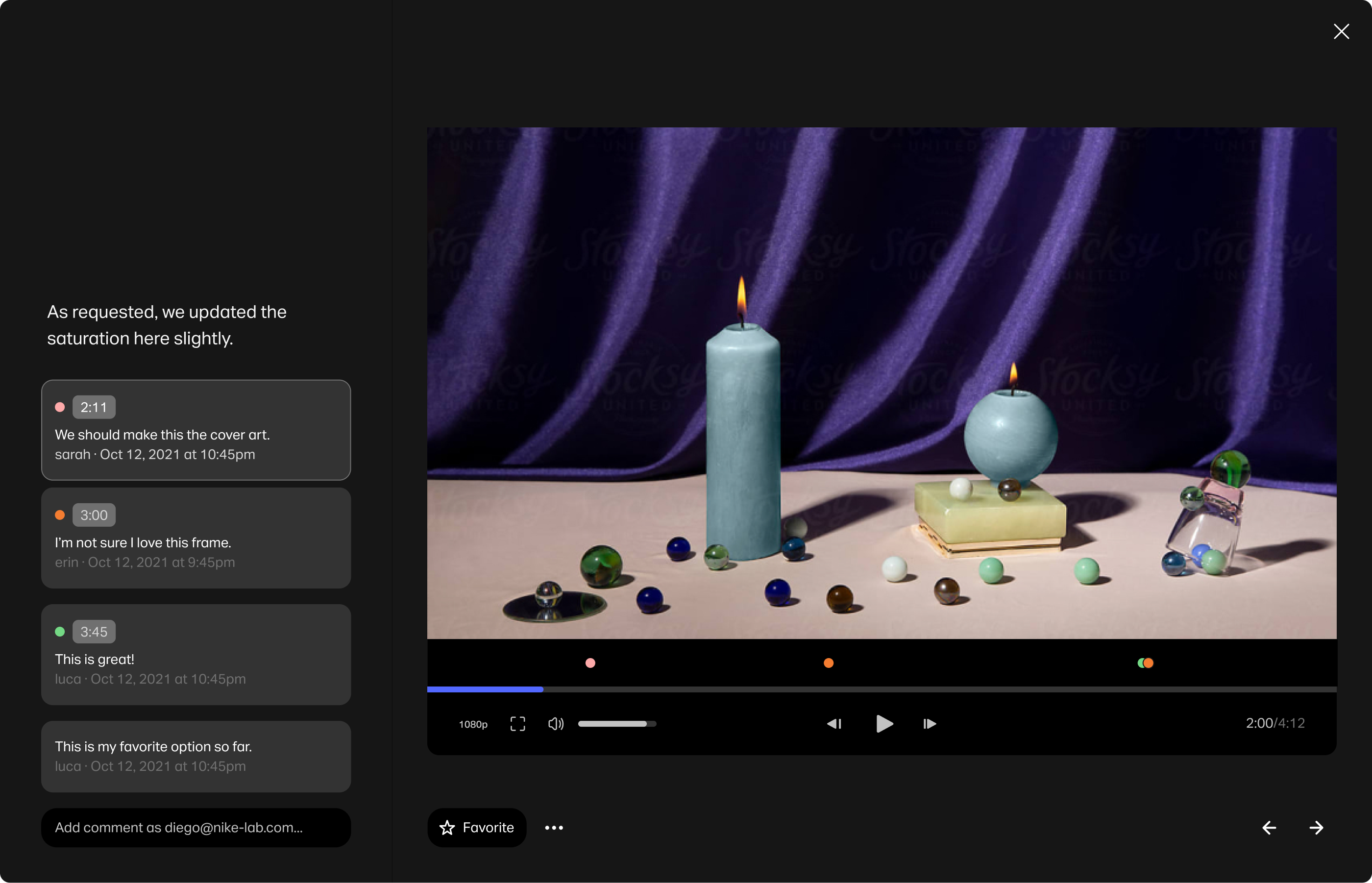 ↳ Time-stamped video comments in a review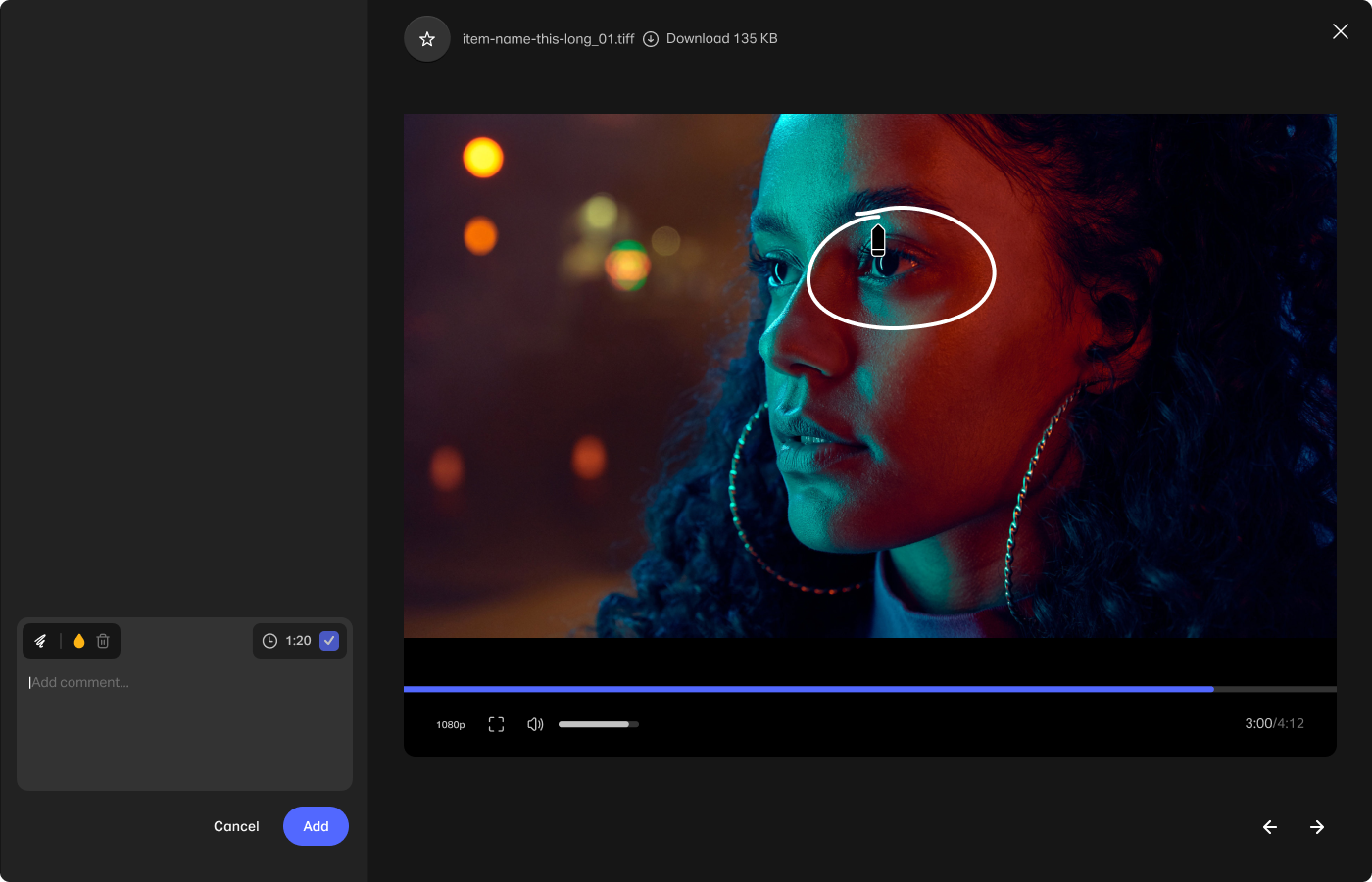 ↳ Markup of review items

Reviews
A review is a page you create to share your creative assets with your clients and collaborators. A review can live inside a portal or by itself. All reviews can be passphrase protected if desired.
You can explain your work, request favorites or approval, set a due date, and discuss ideas with comments and markup annotations. All feedback is gathered automatically in one easy overview — and we'll send you an email when new comments are posted.
A review can be shared with a direct link or email invite. Original files are available for download (or disable downloads instead). Your reviewer does not need a WeTransfer account to access a review or leave feedback.
Want to get started? Simply hit 'Create review' from the homepage or any portal page. Learn how to create a review.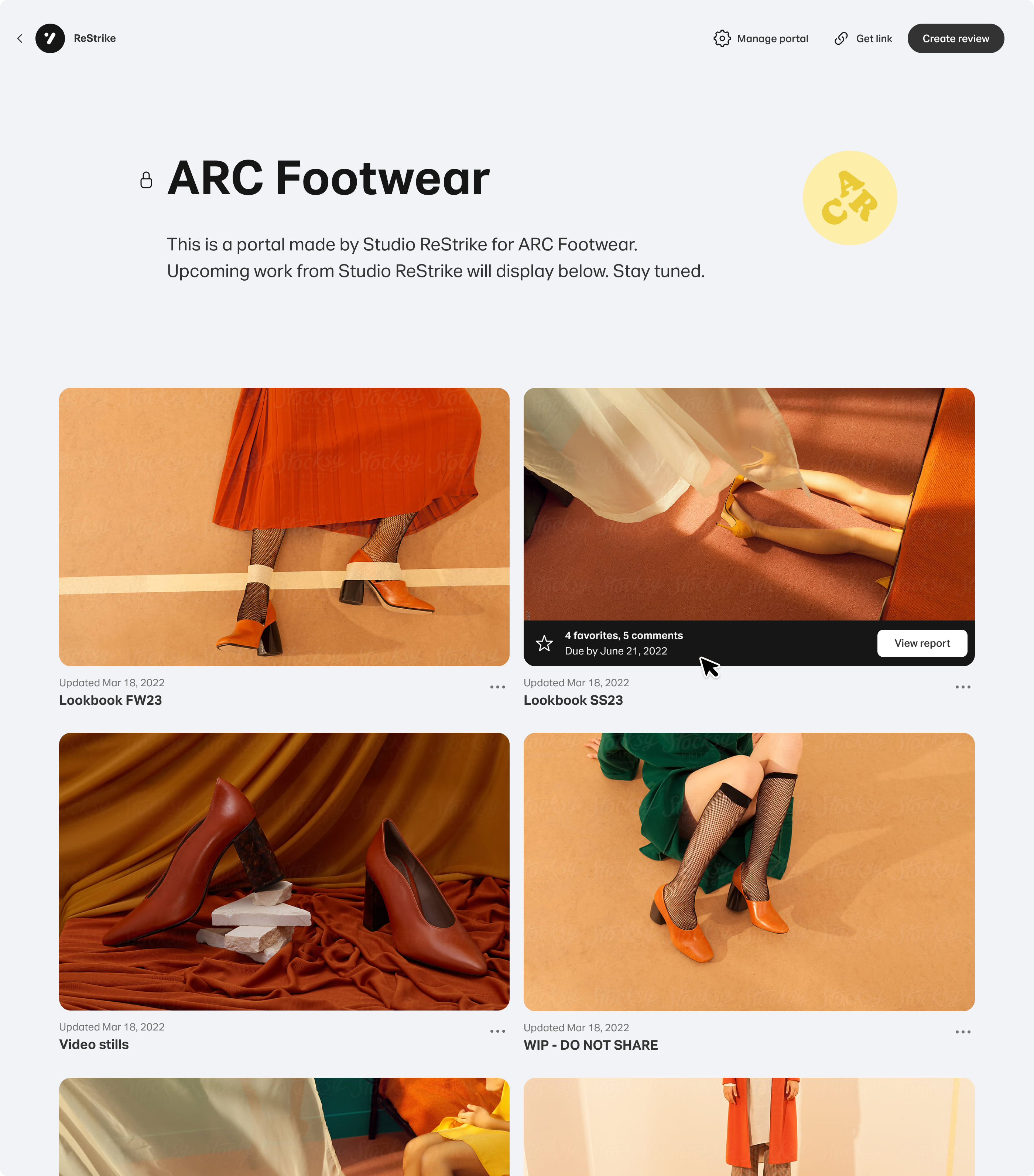 ↳ A portal page with reviews
Portals
A portal is a collection of reviews. Create a portal for a client or project as a single destination to keep track of all reviews.
Your portal has a fixed, short link to share with your team. With this portal link, your guests have instant access to all reviews within — no login required. All portals can be passphrase protected if desired. Anyone with the passphrase can access all reviews within that portal.
Give your portal a title, a description, and a logo to make it yours, and protect access with a passphrase.
You can create 1 portal with your WeTransfer Pro subscription. Get WeTransfer Premium to create unlimited portals.
Want to get started?
Learn how to create a portal.
Related articles
---